Connecting to Classrooms
Let Utah Opera provide meaningful arts activities for your classroom.
Available now for presentation in your elementary school classroom. Free of charge for public and charter schools.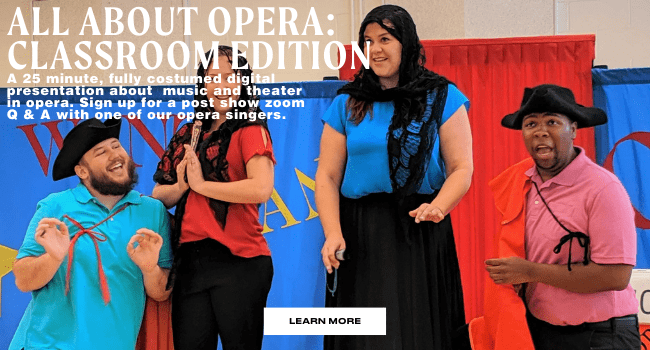 ---
USUO: ON DEMAND FOR STUDENTS AND TEACHERS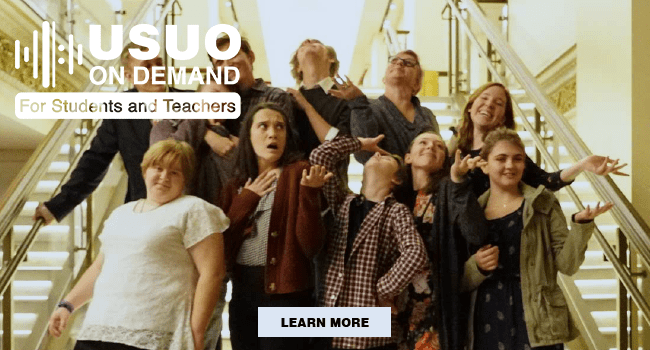 ---
GOLDEN SPIKE MINI-OPERAS
Teachers and Parents, assign your young learners to attend a virtual assembly and take a short quiz at the end to check learning.  
If students have questions after viewing, have them click on the "Ask a Singer" link in the "Student Resources" section below to send one of our singers (or our pianist) an inquiry.
---
RESOURCES FOR STUDENTS AND TEACHERS
---
HEY, TEACHERS!
Please let us know if you plan on using these resources or if there are any other resources that we  at Utah Symphony | Utah Opera may be able to provide for you and your students in this time of distance learning.
---
UTAH SYMPHONY | UTAH OPERA IS GRATEFUL FOR THE SUPPORT OF THE FOLLOWING EDUCATION SPONSORS: