Welcome Guide
Get ready for a memorable experience at the Janet Quinney Lawson Capitol Theatre! We've prepared this guide especially for you to help answer any questions about your upcoming visit. Scroll through for all the tips and tricks you'll need to make the most of your opera experience or jump ahead by clicking any of these buttons:
GETTING TO (AND INTO) YOUR PERFORMANCE
WHERE TO FIND US
The Janet Quinney Lawson Capitol Theatre is located in the heart of downtown Salt Lake City on 200 South between Main Street and West Temple. If you are riding TRAX, exit at the Gallivan Plaza Station, walk north on Main Street, turn left onto 200 South, and the theatre will be on the right. There are multiple parking garages close to the JQ Lawson Capitol Theatre. See details here.
WHEN SHOULD I ARRIVE?
If you don't want to miss our popular Opera Talk, be at the Janet Quinney Lawson Capitol Theatre one hour before curtain. Otherwise, we recommend arriving at the theatre at least 30 minutes before the performance begins to give yourself plenty of time to check out the theatre, find your seats, and read the program notes. Traffic downtown can be congested on the weekend, so be sure to give yourself enough time for traffic and parking.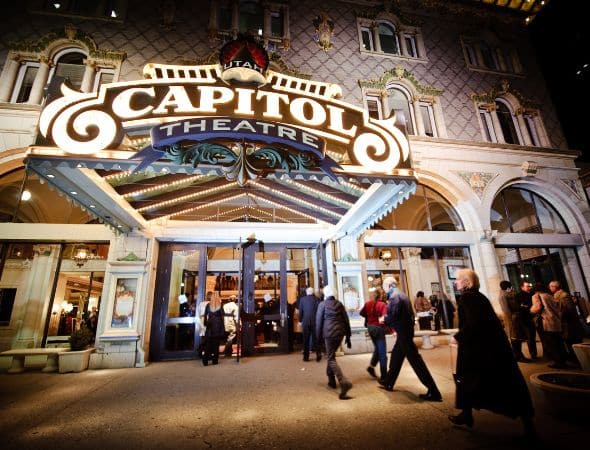 WHERE CAN I FIND MY TICKETS?
Upon entering the JQ Lawson Capitol Theatre, you will need to present your ticket(s). Find out more about mobile ticketing here.
WHAT IF I'M LATE?
If you arrive late, you'll be seated at an appropriate interval in the performances so as not to disturb other patrons.
HOW LONG WILL THE OPERA BE?
Most operas will last about two and a half to three hours long, including intermission.
---
PREPARING FOR THE OPERA
WHAT SHOULD I WEAR?
If there is any time when you can get dressed up in your finest, it's at the opera. When you attend you'll see people in ball gowns, tuxedos, and all variations of their Sunday best. Don't feel like you have to dress up to fit in though – wear what feels comfortable to you. You will also see people wearing office and casual attire.
SHOULD I BRING MY CHILDREN TO THE OPERA?
Kids 5 and older are welcome to attend any Utah Opera performance!
BUT, before you decide if this opera is right for your child, here are some things to consider:
Some operas contain mature, adult themes. We recommend you read through the synopsis on our website, and make sure the performance is appropriate for your child's age or maturity level. If you still feel unsure, please contact our Patron Services team with any questions.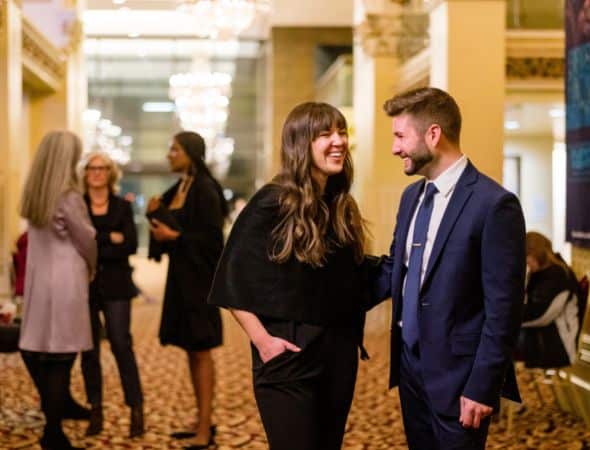 Operas can be pretty long. Parents know their children better than anyone, and you'll have a good idea if your child is able to sit quietly through a program that lasts longer than an hour. Check up on the length of the opera and use your best judgement to evaluate that. Please help us teach our children to be respectful audience members.
Many operas are sung in a language other than English, so your child would greatly benefit by being able to read the English translation in the captions projected above the stage.
Opera is always more exciting when you know everything about it! Take some time to look up articles and videos about the production with your kids before you go. You can also find great resources in our online learning section including this list of things to know when you go to your first opera. Get familiar with the music and download a playlist and play it while you're taking your kids to school in the morning.
Please also note: No babes in arms allowed in the theatre.
---
INSIDE THE JANET QUINNEY LAWSON CAPITOL THEATRE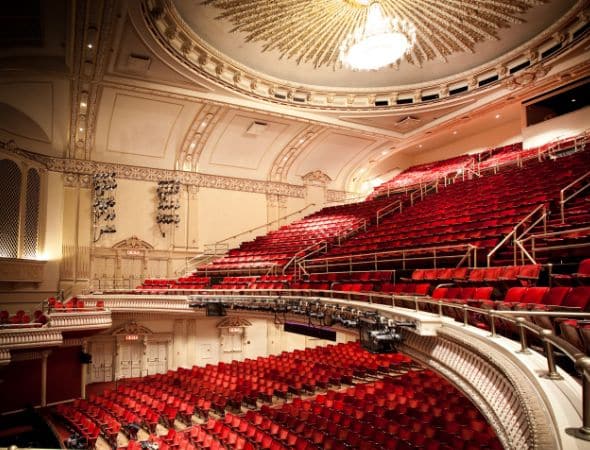 WHERE IS THE BEST PLACE TO SIT?
Where to sit really depends on a few things. The sightlines are best in the center of the theatre – either towards the front of the orchestra level or in the mezzanine. A lot of opera lovers enjoy sitting upstairs in the mezzanine because it's easy to read the supertitles without missing any of the action on the stage and the sound balance is excellent. For many performances you can get opera tickets for as little as $29 and because the Janet Quinney Lawson Capitol Theatre really isn't that large, you'll still have decent seats. Leg room in the Janet Quinney Lawson Capitol Theatre is a luxury, so if you're tall, choose an aisle seat. If you want an extra special experience, call the ticket office and ask for Box Seats – the seats where people sit to be seen. They're not available online because they're partially obstructed, but it's guaranteed that you'll feel super special sitting up front next to the stage.
---
DURING THE OPERA
WHAT SHOULD I EXPECT DURING THE OPERA?
You know it's time to begin when the lights dim and the audience starts applauding – for apparently no one (it's for the conductor who is walking into the orchestra pit to lead the Utah Symphony). The overture will begin, the curtain will rise, and you'll be transported to another time and place as the artists, costumes, and scenery bring the music to life. Hear something you love? Feel free to applaud. And the opera is your chance to yell "Bravo!" if you're particularly moved. Typically an opera will have one or two intermissions, so you'll have a chance to stretch your legs or thumb through the synopsis and articles included in your playbill.
WILL I UNDERSTAND WHAT THEY'RE SINGING?
Yes! All Utah Opera performances – even the ones that are in English – have English supertitles projected for the audience. That way, you'll be able to follow along with all the action even if you don't understand the foreign language.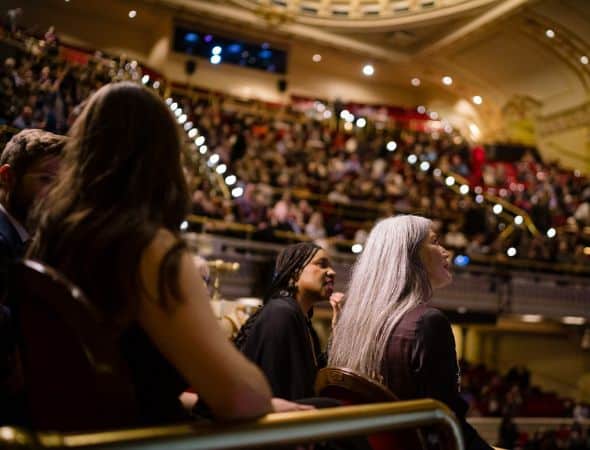 ---
ENHANCE YOUR EXPERIENCE
PRE-OPERA TALKS
One hour before each performance, ticket holders are invited to join Utah Opera Principal Coach Carol Anderson to learn more about the production at a free talk in the Capitol Room of the Janet Quinney Lawson Capitol Theatre. The talk will also be available online here.
LEARN BEFORE YOU GO
Read about the history, music, storyline, and more, through online multiple-part learning courses.
LEARN MORE ABOUT THE JANET QUINNEY LAWSON CAPITOL THEATRE
The Janet Quinney Lawson Capitol Theatre, located in the heart of downtown Salt Lake City, was originally designed by the illustrious architect Gustave Albert Lansburgh. Opening in 1913, the building began as the Orpheum Theatre, a vaudeville house, and featured some of the "highest standard acts and greatest stars of the stage." Learn more about this architectural gem here.
---
STAY CONNECTED
If you'd like to get the latest information from your Utah Opera, sign up for our email list in the footer below.
Follow us for updates and be sure to tag us in your photos from the opera! We love hearing from you.