Creating Silent Night
This is an event page for a performance that has passed. Please visit our calendar to view upcoming performances.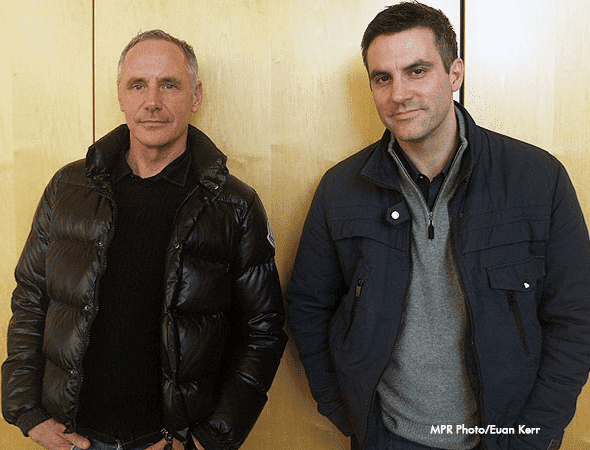 Venue
Westminster College - Jewett Center Tech Lab
1840 South 1300 East Salt Lake City, UT. 84105
Get Directions
OVERVIEW
Composer Kevin Puts & Librettist Mark Campbell will discuss their creative process for Pulitzer-prize winning opera Silent Night. Utah Opera is the newest of many opera companies who have produced this important work since its premiere in 2011.
Kevin Puts' works have been commissioned, performed, and recorded by leading ensembles, and soloists throughout the world. His new vocal work Letters From Georgia, written for Soprano Renée Fleming and orchestra is based on the personal letters of Georgia O'Keeffe, and had its world premiere in New York in Fall 2016. His first chamber opera, an adaptation of Peter Ackroyd's gothic novel The Trial of Elizabeth Cree commissioned by Opera Philadelphia, had its world premiere in September 2017. Kevin is a Composition Professor at the Peabody Institute and is the Director of the Minnesota Orchestra Composer's Institute.
Mark Campbell's work as a librettist is at the forefront of the current contemporary opera scene in this country. A prolific writer, Mark has produced twenty-eight opera librettos, lyrics for seven musicals, text for five song cycles and one oratorio and his works for the stage have been performed at more than sixty venues around the world. The composers with whom he collaborates represent a roster of the most eminent composers in classical music including three Pulitzer Prize winners. Mark consistently demonstrates versatility in subject matter, style, and tone, with an adeptness at creating successful work for both large and intimate venues. Mark's best­ known work is Silent Night; his other operas include As One, Later the Same Evening, Volpone, Bastianello/ Lucrezia, Manchurian Candidate, The Inspector, Approaching Ali, and A Letter to East 11th Street.
ADDITIONAL INFORMATION
This event is free and open to the public. No registration required.
Questions?
Contact Paula Fowler,
Utah Opera Education Director
801-869-9090 or pfowler@usuo.org