UTAH OPERA CHORUS
The acclaimed Utah Opera Chorus is an ensemble of local singers who provide the energetic choral voice of Utah Opera's productions. The ensemble fluctuates in size, depending on the requirements of each season. Core singers participate in all productions involving chorus, and additional singers may participate in as few as one production per year.
The dedicated members of the Utah Opera Chorus represent a broad spectrum of professions, including attorneys, teachers, homemakers, business professionals and college music students. The singers are highly trained, with many holding advanced degrees in music performance, and they bring a wealth of stage experience to their performances.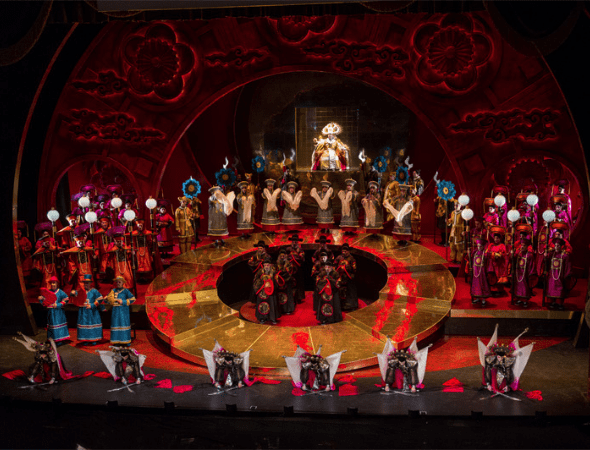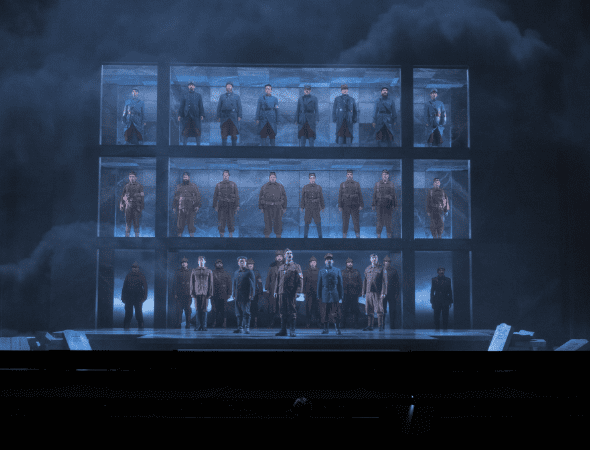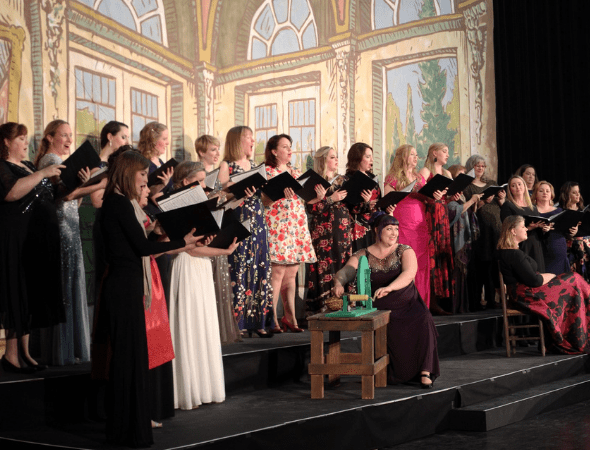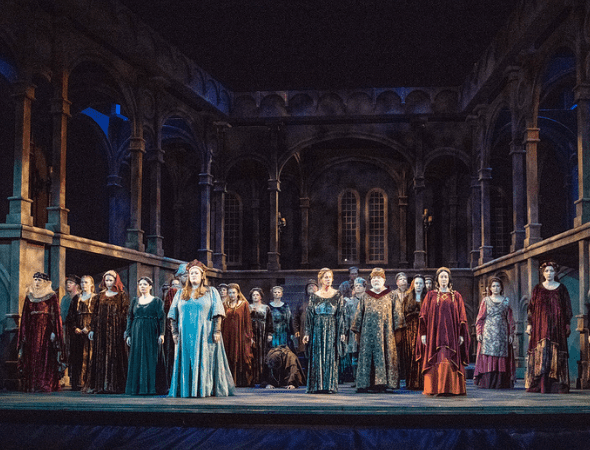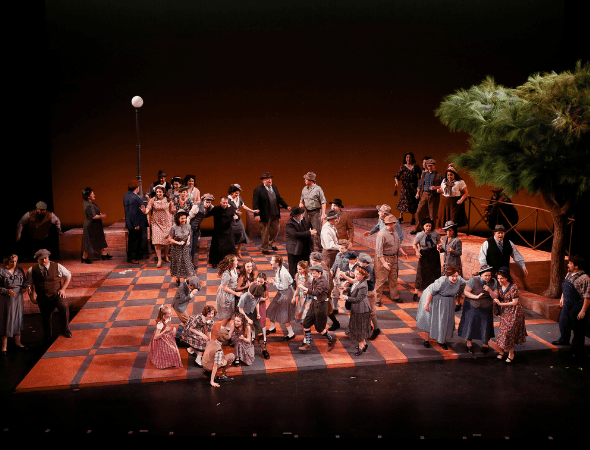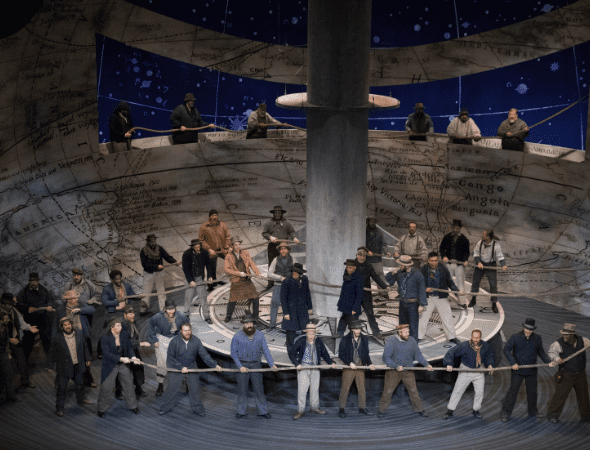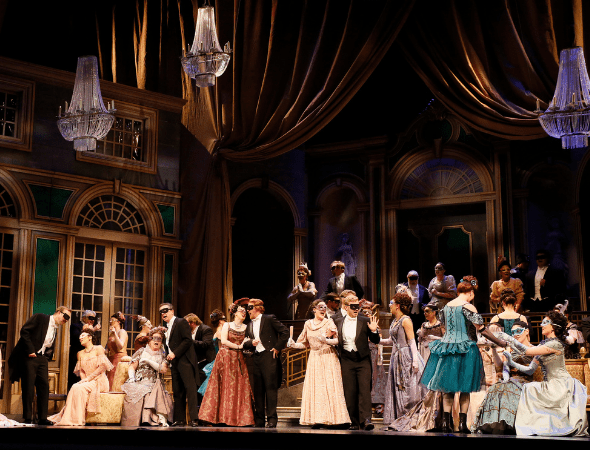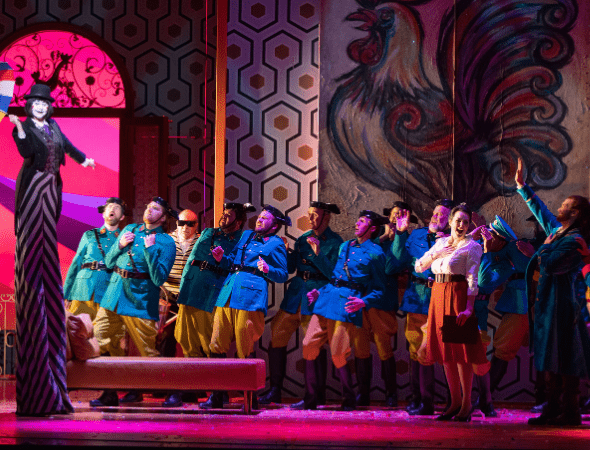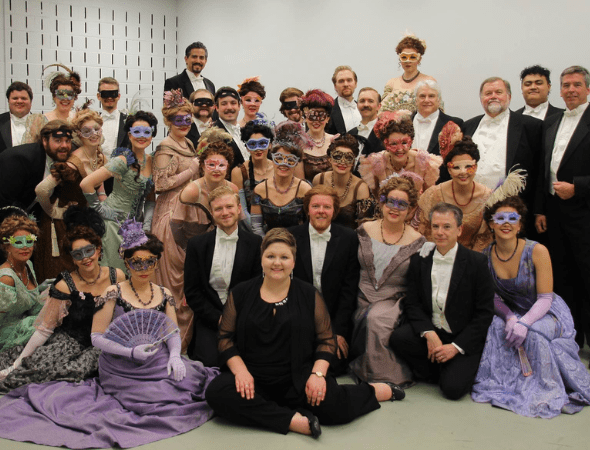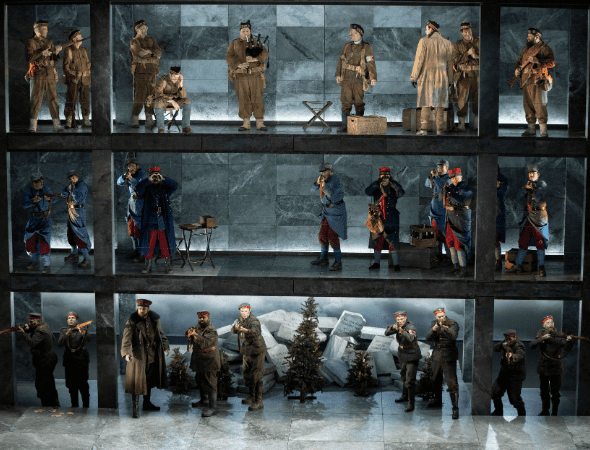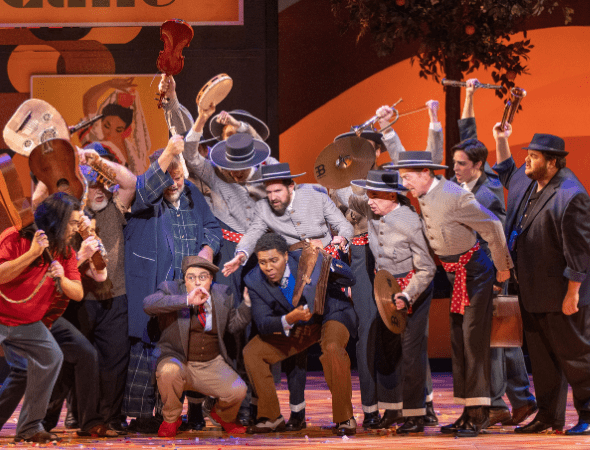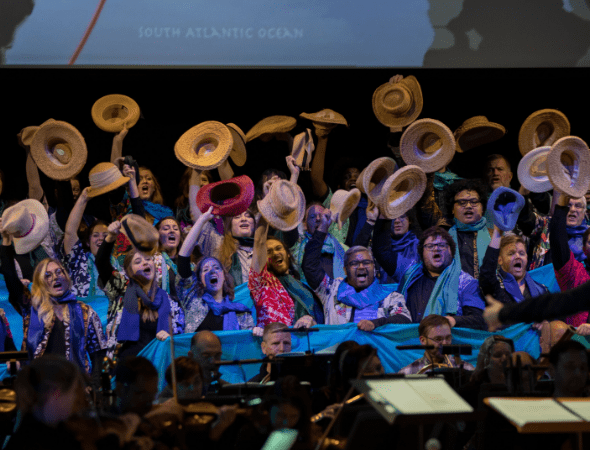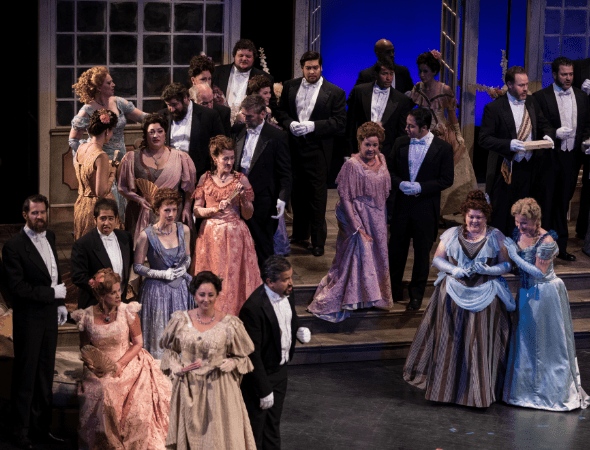 Chorus Master
Michaella Calzaretta is in her fourth season as Chorus Master and Assistant Conductor at Utah Opera.  Under her leadership, the opera chorus has garnered more and more recognition with each production.  Of her work in Moby-Dick, Opera Today extolled her "superb choral preparation.  Her large chorus was flawless in tonal beauty, dramatic engagement, and clarity of diction, even when performing busy stage movement."  In a review of Roméo et Juliette, Opera News praised "the strong performance of the Utah Opera Chorus, setting a reliably high standard under the direction of Chorus Master Michaella Calzaretta."  Partnership with the Utah Symphony has also been successful, as the opera chorus performed in a semi-staged presentation of Candide and provided vocals for live film concerts of Pirates of the Caribbean and Harry Potter and the Prisoner of Azkaban.  The ensemble also sang chorus excerpts from Messiah that was streamed in December 2020 for USUO: On Demand.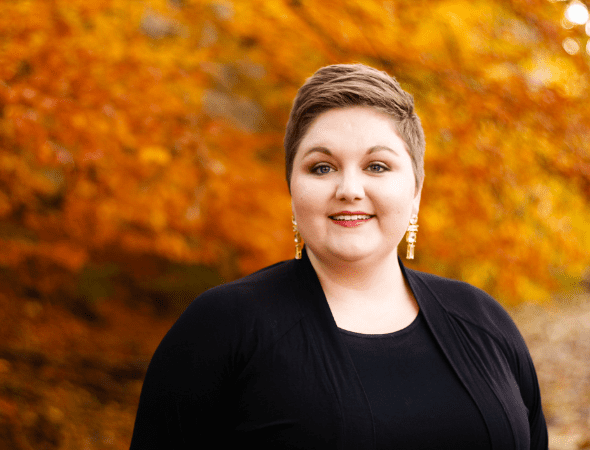 This past October, Ms. Calzaretta made her mainstage conducting debut with select performances of The Human Voice and Gentleman's Island.  Ms. Calzaretta is completing a Doctorate in Choral Conducting at Indiana University in Bloomington, Indiana, where she studied with Walter Huff, Betsy Burleigh, and Dominick DiOrio.  She was the Music Director for the University Gilbert and Sullivan Society of Bloomington, as well as the Music Director for New Voices Opera, a student-run organization that commissions and produces operas by student composers.  Ms. Calzaretta holds a Bachelor of Music in Vocal Performance from Simpson College and a Master of Music in Choral Conducting from the University of Missouri- Kansas City.
Thank you for your interest in the Utah Opera Chorus.  Auditions for the 2022-23 season are now closed.  Watch this space next spring for information regarding auditions for our 2023-24 season.