UTAH OPERA CHORUS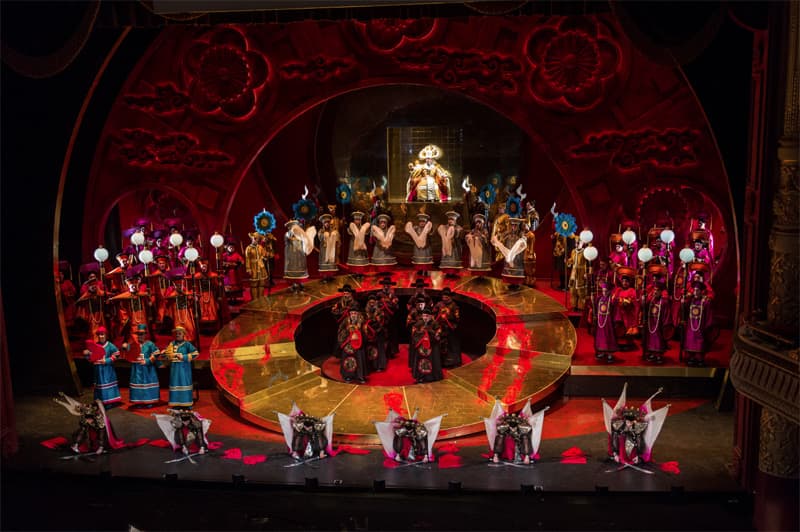 The acclaimed Utah Opera Chorus is an ensemble of local singers who provide the energetic choral voice of Utah Opera's productions. The ensemble fluctuates in size, depending on the requirements of each season. Core singers participate in all productions involving chorus, and additional singers may participate in as few as one production per year.
The dedicated members of the Utah Opera Chorus represent a broad spectrum of professions, including attorneys, teachers, homemakers, business professionals and college music students. The singers are highly trained, with many holding advanced degrees in music performance, and they bring a wealth of stage experience to their performances.

Chorus Master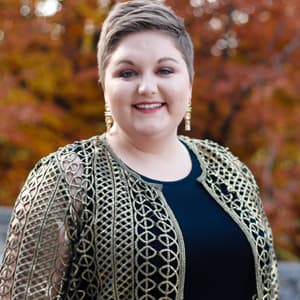 Michaella Calzaretta recently completed her first season as Chorus Master and Assistant Conductor at Utah Opera, beginning with Moby-Dick. Of her Moby-Dick chorus preparation, Opera Today extolled "Maestro Mechavich is aided mightily by Michaella Calzaretta's superb choral preparation. Her large chorus was flawless in tonal beauty, dramatic engagement, and clarity of diction, even when performing busy stage movement." Ms. Calzaretta is finishing a Doctorate of Music in Choral Conducting at Indiana University in Bloomington, Indiana, where she studied with Betsy Burleigh, Dominick DiOrio, and Walter Huff. She was the Music Director for the University Gilbert and Sullivan Society of Bloomington, as well as the Music Director for New Voices Opera, a student-run organization that commissions and produces operas by student composers. Ms. Calzaretta holds a Bachelor of Music in Vocal Performance from Simpson College and a Master of Music in Choral Conducting from the University of Missouri-Kansas City.
Upcoming Auditions
Auditions for all voice types will be held Monday March 18, Tuesday March 19, and Wednesday March 20, 5:00pm – 9:00pm each day.
(NOTE:  If you are a soprano or an alto who auditioned last year, you do not need to audition this year.  If you are a tenor or a bass who auditioned last year, you do need to re-audition to be considered for the upcoming season.)
To request an audition appointment, please contact Chorus Master Michaella Calzaretta (mcalzaretta@usuo.org) with options of dates and times you are available.
Audition details
Prepare to sing from memory one aria or art song in Italian, French, or German. You may be asked to sight read and/or vocalize to check your range. A pianist will be provided, so bring a legible copy of your piece, either in a 3-ring binder or printed in a book. Please arrive 15 minutes early to the audition, as you will be asked to fill out an information form on your vocal experience.
Audition Location
Utah Opera Production Studios
336 N. 400 W.
Salt Lake City, Utah 84103
Utah Opera 2019-2020 season
Verdi La traviata  (36 choristers, sopranos, altos, tenors, basses)
Puts Silent Night (30 choristers, tenors & basses only)
Rossini Barber of Seville (18 choristers, tenors & basses only)
Massenet Thaïs  (40 choristers, sopranos, altos, tenors, basses)