All in a Day (in Provo)
This is an event page for a performance that has passed. Please visit our calendar to view upcoming performances.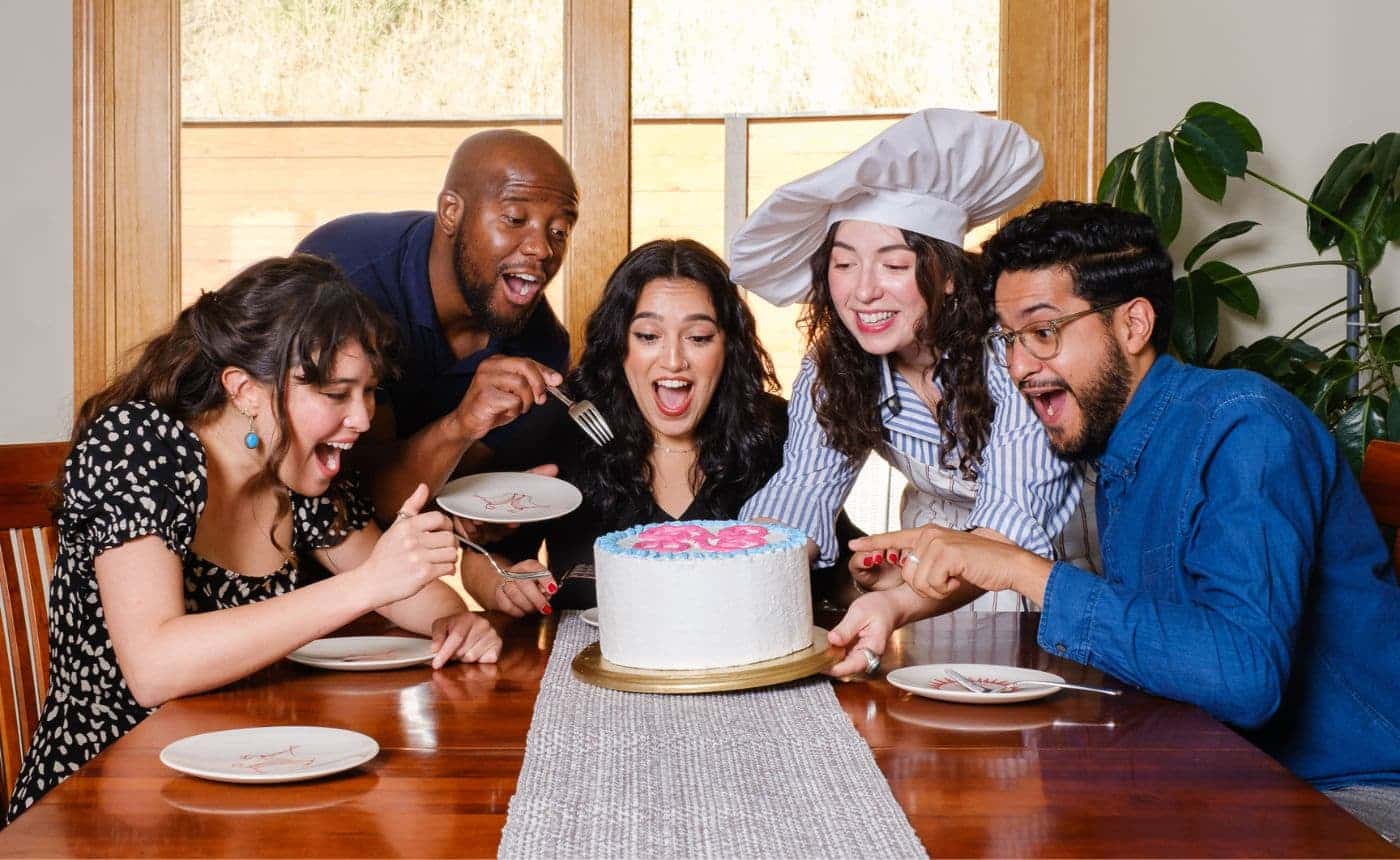 OVERVIEW
All in a Day is a concert filled with musical numbers from opera and musical theatre as well as two short operas, one of them commissioned especially for this traveling concert. The concert scenes progress from morning through evening of a very good day: one that includes both a dog adoption and a birthday party!
The short opera about dog adoption Pepito was composed by Nicolas Lell Benavides to a libretto by Marella Martin Koch. A couple visits an animal shelter to adopt a dog, and the wife makes a particular connection with a lonely dog who misses his Spanish-speaking former owners. The second short opera, Happy Birthday, was commissioned by Utah Opera from Utah composer Andrew Maxfield and librettist Ruthie Prillaman. It addresses the controversy—and resolution!—of the question, "Who really owns the 'Happy Birthday' song?"
Runtime: Approx. 60 minutes, no intermission.
Presented by Concerts at the A-Frame, in-home monthly concert series since 2013 in east Provo. For an invitation, email [email protected].
---
PROGRAM
GRIEG: "Morning Mood" from Peer Gynt
LEONCAVALLO: "Mattinata"
JOHNSON: Ride on King Jesus
CIPULLO: Another Reason Why I Don't Keep a Gun in the House
HEISLER/GOLDRICH: Taylor the Latte Boy
BERNSTEIN: "Suburbia" from Trouble in Tahiti
BENAVIDES: Pepito
OFFENBACH: "Belle nuit" from Tales of Hoffman
ROSSINI: "Se il mio nome" from Il barbiere di Siviglia
SCHMIDT/JONES: "Simple Little Things" from 110 in the Shade
CATÁN: "Cuarteto de Cartas" from Florencia en el Amazonas
MAXFIELD/PRILLAMAN: Happy Birthday
---
ARTISTS