13 Dec 2012
Daniel Catán – The Composer of Florencia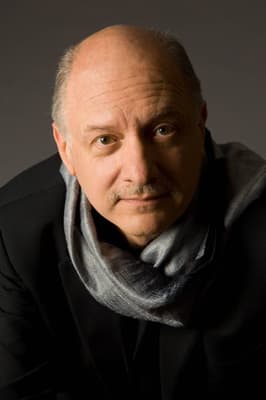 Until his untimely death in April of 2011, Mexican-born composer Daniel Catán was arguably the most notable Latin American composer in the field, and certainly the pre-eminent composer of Latino opera. His upbringing and training were exceedingly cosmopolitan, spanning multiple continents. Born in Mexico City, April 3, 1949, to parents of Russian Sephardic Jewish descent, his music education began at an early age. His mother arranged for piano lessons, and his father, who sang boleros and Cuban songs, taught him to love the human voice. As a teenager, he was sent to England to continue his education at a British boarding school, where he maintained his piano studies. Here young Daniel was first introduced to opera, while listening to LP recordings with his British friends. His education continued in England, with the earning of degrees in philosophy and music from the Universities of Sussex and Southampton, respectively. In 1973, Catán moved to the United States where he studied composition with the legendary American composer and pedagogue Milton Babbitt, among others, and earned a PhD from Princeton in 1977.
After completing his Princeton education, Daniel returned to Mexico City to take a position as administrator with the Palacio de Belles Artes. Here he founded a small chamber orchestra, which afforded him the chance to hone his orchestration skills. He also composed his first opera during this time, Encuentro en el ocaso, where the set consisted of his own living room furniture.
Catán's career always included essays and literary criticism in addition to his musical endeavors. His writings on and correspondence with Mexican literary figure Octavio Paz led to his second opera, La Hija de Rappacini (Rappacini's Daughter), a setting of Paz's play based on a short story by Nathaniel Hawthorne. This opera initially failed to receive the critical success its composer hoped for and needed, and, questioning his future in composition, Catán returned to Mexico to work as a bank loan officer. The awarding of the 1990 Nobel Prize in Literature to Octavio Paz refocused attention on Catán's settings of Paz's play, and led to the U.S. premiere of the opera in San Diego, the first presentation of a Spanish-language opera by a major American opera house.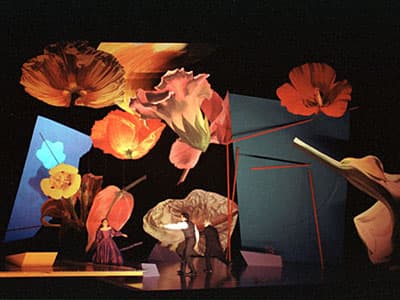 Despite the success of Rappacini's Daughter, financial and musical challenges continued for Daniel Catán. He continued to solicit the interest of opera companies until finally gaining a champion in David Gockley, then general director of Houston Grand Opera, a company known for its support and encouragement of new American opera. Gockley organized a co-commission with the opera companies of Los Angeles and Seattle for an opera inspired by the work of another Latin literary great, Gabriel García Márquez. Florencia en el Amazonas was warmly received by the Houston public on the occasion of its premiere in October of 1997, and was immediately embraced by audiences, and eventually by critics. One of the many outgrowths of this co-production was the beginning of a friendship between Catán and the great Spanish tenor Plácido Domingo, who has become one of the greatest advocates for Catán's works.
Florencia enjoyed revivals in Houston, Seattle, Cincinnati, and Santa Monica in the ensuing years, and a CD recording was released of the 2001 HGO production. An additional commission spearheaded by HGO followed on the heels of Florencia, the Caribbean-influenced comic opera Salsipuedes: A tale of Love, War, and Anchovies. During the composition of this work, Catán spent several years in Miami and Cuba (where his grandfather and father lived for a while) absorbing yet another facet of Latin American culture and musical influences.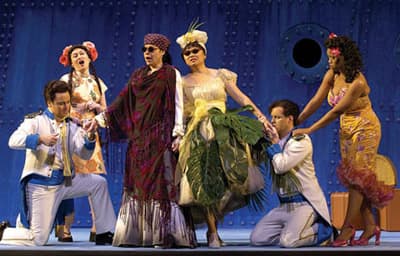 In 1999 Daniel relocated to the United States permanently, settling in the Los Angeles area, and taking an appointment to the faculty of College of the Canyons in Santa Clarita. There he taught classes in fundamentals of music, music appreciation, harmony, counterpoint and orchestration. He became a naturalized United States citizen in 2005.
Catán's final completed opera was a project inspired by the aforementioned friendship with tenor Plácido Domingo, General Director of Los Angeles Opera. Il Postino, based on the 1994 film (which is itself based on an earlier film and novel), imagines an episode in the life of Pablo Neruda, the great Chilean poet of the twentieth century. The film takes place during the period of Neruda's exile in a a small Italian village on the Mediterranean coast, during which the poet assists a lovelorn postal worker to court, wed, and begin a family with the love of his life. The 2010 premiere of this opera was again extremely well-received by audiences for its singable Puccini-esque melodies and charming subject matter.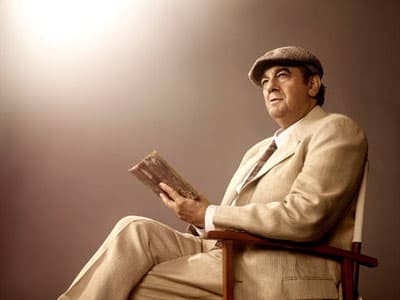 During the spring term of 2011, Catán was teaching at the University of Texas at Austin as composer-in-residence while working on his next project, Meet John Doe, based on the 1941 Frank Capra film. While in Texas, he was scheduled to attend final rehearsals and opening night of the University of Houston Moores Opera Center's production of Il Postino. When he didn't appear in Houston as planned, concerned friends went to his Austin apartment where he was found to have passed away, victim to a heart attack. Friends and colleagues worldwide mourned the loss of this generous and humble man who was so very gifted and had just begun to enjoy the fruits of his years of hard work. His widow, Andrea Puente Catán, and three children, Tom, Chloe, and Alan, established the Daniel Catán Foundation to honor his memory and his contributions to the music world. Speaking of Catán after his death, Domingo remarked, "To have lost a composer of his stature at the very height of his powers is a devastating loss to the world of classical music. Daniel Catán was one of the great opera composers of our time, beloved by audiences and especially by the musicians who had the privilege of performing his incredible work." Indeed, Catán's gentle spirit and musical voice are deeply missed and will always be remembered by all who were fortunate enough to know him.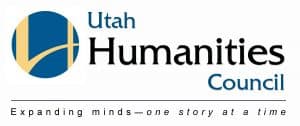 Tags