07 Mar 2014
Puccini – Life and Early Career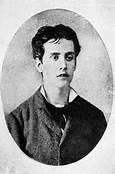 Giacomo Puccini was born in 1858 in Lucca, a city in Tuscany whose origins date back to the days of the Etruscans.  He was one of seven children, and part of a family dynasty of musicians.  Beginning with his great-great grandfather, whose first name was also Giacomo, a member of the Puccini family had served as the maestro di cappella (director of musical activities) at Lucca's Cattedrale di San Martino for 124 years.  The position was in fact passed from father to son.  It was thus expected that the young Giacomo would follow this tradition and also become maestro di cappella at San Martino when he was old enough.  However, this expectation was thwarted when his father died when Puccini was only six years old. He nevertheless participated in the cathedral's musical activities during his childhood and youth as a member of the boys' choir, and later as a substitute organist.
Puccini received a general education at the seminaries of San Michele and the San Martino cathedral in Lucca.  He received musical instruction first from one of his uncles, Fortunato Magi, then later with Carlo Angeloni, a former student of Puccini's father and then-director of the Instituto Musicale Pacini in Lucca.  As his graduation piece from the Instituto Pacini, Puccini composed his Mass, also known as the Messa di Gloria, which was premiered in July 1880.  This performance marked the end of the Puccini family's association with church music in Lucca. Thanks to grant money awarded by Queen Margherita of Italy, along with further financial assistance from another uncle, Puccini studied at the Milan Conservatory for three years.
While in Milan Puccini became part of a group of established artists, musicians, and intellectuals known as the Scapigliati (Italian for "Bohemians"). Leaders of this group included the Arrigo Boito, Verdi's librettist for Simon Boccanegra, Otello, and Falstaff; Franco Faccio, conductor of the orchestra at La Scala; and Emilio Praga, the poet/painter whose opera libretti had been set to music by lesser-known Italian opera composers.  Not only was Puccini's association with the Scapigliati beneficial for his career, but it may have been part of the inspiration for La Bohème, his most beloved opera.
 Establishing the connection with Ricordi
During his years in Milan, Puccini built a reputation as a promising young composer through pieces such as Capriccio sinfonica, an orchestral work written as his "thesis composition" at the Milan Conservatory.  With the success of this work, Amilcare Ponchielli, who was his teacher at the time, suggested that his next work be an opera.  To this end, Ponchielli introduced Puccini to Fernando Fontana, who would serve has Puccini's librettist.  Together they produced an opera titled Le Villi, which was entered into a composition contest sponsored by the music publisher Sonzogno.  The opera was rejected on the pretext that the score was illegible.  However, historians have suggested that Guilio Ricordi, owner of the G. Ricordi Publishing House, saw potential in this work, and wanted it for his company.  Ricordi aided in the production of Le Villi in 1884, which established Puccini as Verdi's most legitimate successor.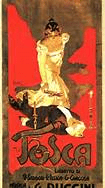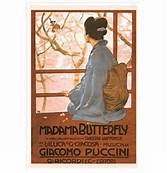 Ricordi was impressed enough with the young Puccini's music that he commissioned a second opera:  Edgar, which premiered at La Scala in April 1889.  Unlike Le Villi, the response to Edgar was lukewarm at best, and was withdrawn for revision after the third performance.  Ricordi soon after published an article defending Puccini's musical abilities, citing weaknesses in Ferdinando Fontana's libretto.  The opera underwent several revisions between 1889 and 1905, which were presented in cities such as Lucca, Ferrara, and Turin.  Edgar never did achieve the popularity of Puccini's later operas.  However, certain they had a "hit maker" in their employ, Ricordi remained Puccini's publisher throughout the remainder of his life.  Those expectations were first realized in Manon Lescaut in 1893, which was Puccini's first "blockbuster" opera.
Puccini's personal life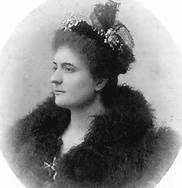 The early years of Puccini's career were troubled.  Soon after the success of his first opera, he rushed home to keep vigil at the bedside of his ailing mother, who died in July 1884. While in Lucca, he met a young woman named Elvira Bonturi Gemignani, the wife of a merchant.  Although it is unclear how they met, it has been suggested that Puccini was hired to give Elvira singing lessons.  Elvira's marriage was not a happy one.  Her husband, Narisco Gemignani, was a notorious and unrepentant womanizer.  It is perhaps not surprising, then, that Elvira's voice lessons with Puccini resulted in an affair, which in turn produced a son (Antonio) in 1886.  When Elvira's pregnancy became apparent, she fled to Milan, along with one of the two children she had with Gemignani, and set up housekeeping with Puccini.  They lived together but were not able to marry until 1904, after her husband was killed by the jealous spouse of one of his lovers.  Puccini's and Elvira's marriage was also troubled by infidelity.  Unfortunately like Gemignani, Puccini had frequent love affairs, some of which were with well-known opera singers.
Beginning in 1891 Puccini established a permanent residence in Torre del Lago, a small community about 15 miles from Lucca, situated near the western shore of Lake Massaciuccoli.  In Torre del Lago, where he could always be found when not traveling in connection with the production of one of his operas, Puccini could indulge himself in his favorite pastimes.  In addition to good food, wine, and Toscano cigars, Puccini loved hunting and driving fast sports cars.  By 1900 he had bought lakefront property and built a villa, now known as the "Villa Museo Puccini."  Puccini and his family lived at Villa Puccini until 1921, when the pollution caused by the peat works on the lake forced them to move.  They relocated to Viareggio, a coastal town further north, where they lived until Puccini's death in 1924.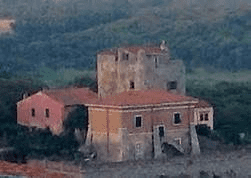 In 1903 Puccini was severely injured in a car accident while traveling at night between Lucca and Torre del Lago.  His wife, son, and chauffeur were thrown from the vehicle, escaping with minor injuries.  However, Puccini was pinned beneath the car when it rolled over, crushing his right leg and coming to rest on his chest.  His injuries did not heal well or quickly, which kept him in medical treatment for months, thus delaying the completion of Madama Butterfly, the opera he was then composing.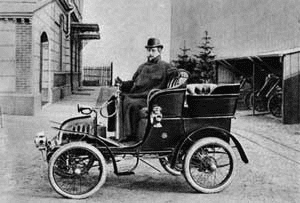 The car accident produced one of the great scandals of Puccini's career.  In 1908, Puccini's wife accused Doria Manfredi, a servant hired to care for Puccini during his lengthy convalescence, of having an affair with him.  Despite claims of Doria's innocence from Puccini and Doria's family, Elvira first terminated the young girl's employment, and then set out to tarnish her reputation.  Despite Puccini's efforts to calm the situation, Doria poisoned herself and died five days afterward. When an autopsy proved the girl's innocence, the Manfredi family sued.  Elvira was sentenced to five months of prison time and was heavily fined. Because the scandal had made international news, Puccini was advised by his attorney to file for a legal separation.  However, he believed his wife had been manipulated to a certain extent in this situation, so instead negotiated a tentative reconciliation with her that resulted in an appeal of the case and settlement out of court, keeping her from serving time in prison.
Final Years
Puccini began work on his final opera, Turandot, in 1921, after the family moved from Villa Puccini to Viareggio.  The opera was slated to open in early 1925.  However, Puccini fell ill in the fall of 1924 before he could complete it.  He had suffered from chronic sore throats beginning year earlier.  Medical examinations resulted in the diagnosis of throat cancer—likely caused at least in part by his smoking.  His physician recommended he travel to Brussels and undergo radiation treatments, then a cutting-edge cancer therapy.  The treatments appeared work well at first, but eventually caused uncontrolled bleeding.  The emergency surgery performed to stop the bleeding triggered a heart attack from which Puccini died the morning of 29 November 1924.  He was buried in a mausoleum at Villa Puccini, which was constructed shortly after his death.
Tags