07 Mar 2014
Turandot – Backstory and cultural notes
Incomplete at Puccini's death in 1924, Turandot is a product of the composer's final, mature creative period.  Music historians Gabriela Ravienni and Michele Girardi have called it the culmination of a very long period of experimentation for Puccini—one that began either after Madama Butterfly had been completed in 1904, or after the death in 1906 of Giuseppe Giacosa, the poet-librettist with whom Puccini had collaborated on La Bohème, Tosca, and Madama Butterfly. Although Puccini enjoyed moderate success with operas such as La Fanciulla del West (1910) and La Rondine (1916), his most successful and long-lasting ventures following Madama Butterfly  in 1904 were the triptych of one-act operas he produced in 1917-18:  Il Tabarro, Suor Angelica, and Gianni Schicchi.  Although Il Tabarro is not often performed, Suor Angelica and Gianni Schicchi have been popular since their premiere.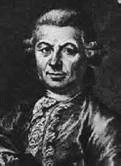 In Turandot Puccini turned to the Far East as a setting for what would be his final opera, as he had nearly twenty years earlier in Madama Butterfly. The allure of the Far East was common in Western Europe in the early twentieth century among artists, composers, writers, and designers.  As such, Turandot is an even greater bow to exoticism than was Butterfly:  it takes place in and presumes to re-create the culture of "ancient" China.  Yet as it often the case in pieces with an exotic flair, the story is more of Western origin—a product of modern fantasy of what ancient China might have been—than it is authentically Chinese.  Little to nothing of what is presented here in fact originated in China.  The story itself is thought to be Persian in origin, as is the character Turandot's name (Turandokht). Two sources of this story have been mentioned in the literature on the work.  It was known as early as 1722 through the publication of François Pétis de la Croix's French translation of The Book of A Thousand and One Days, a collection of stories supposedly of Persian origin.  Puccini's opera is then based on Venetian dramatist Carlo Gozzi's play, Princess Turandot, which was adapted in 1762 for the Italian commedia dell'arte from de la Croix's translation.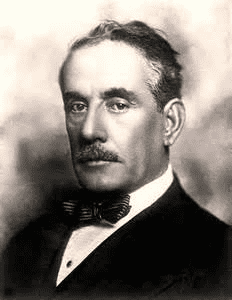 Puccini's choice of subject matter and locale capitalized upon a fascination with the Far East that pervaded western Europe during the first two to three decades of the twentieth century.  As music historian Joseph Auner has noted, the ancient cultures created by early twentieth-century Modernists served as vehicles for the portrayal of their own fascination with taboo subjects such as sex, violence, and death.  Death—specifically that of Princess Turandot's would-be suitors—is a major plot engine in this opera.  However, as he did with La Bohème as compared to other verismo operas of its day, Puccini somewhat "softens" the emphasis on death here. The spell of Turandot's bloodlust is broken when Liù offers her life for Prince Calàf's. Unlike many of Puccini's operas before Turandot, the way is paved for a happy ending—something that rarely happens in a Puccini opera.
Although Puccini gave a bit of lip service to incorporating "authentic Chinese melodies," most notably that which accompanies Turandot when she serves in her official capacity as princess, at least some of the melodies used to recreate the legendary world of ancient China are rumored to have come from a music box.  As it was with most early twentieth-century composers fascinated with the exotic and/or the primitive, exotic effect was more Puccini's aim than historical or cultural accuracy.  However, even what would be judged as a minimal amount of effort toward cultural authenticity, in an era when exotic pieces often fell victim to Western stereotypes, is laudable.  Puccini went to what for many would have been extraordinary effort to avoid negative racial stereotypes that placed Europeans at the perceived apex of human and social evolution. Although the ancient China portrayed by Puccini is one of Western imagination, we accept the culture portrayed as "authentic" because the story's underlying themes of love, self-sacrifice, and even redemption are common to the human experience, regardless of race or culture. We are stunned and sorrowful when Liù sacrifices her life to save Calàf.  We want Turandot to change, and we want Calàf to be the instrument of that change
.
Tags