27 Apr 2016
Custom Costumes for 'The Marriage of Figaro' from the wedding
Costume Designer Susan Memmott Allred has personally designed each costume for the various characters in Utah Opera's upcoming production of Mozart's The Marriage of Figaro. Featured below is a small sampling of the artist renderings of her costume designs and Susan's brief personal description of the detail and ideas that went into each project. Stay tuned, we will continue to release renderings as the production nears.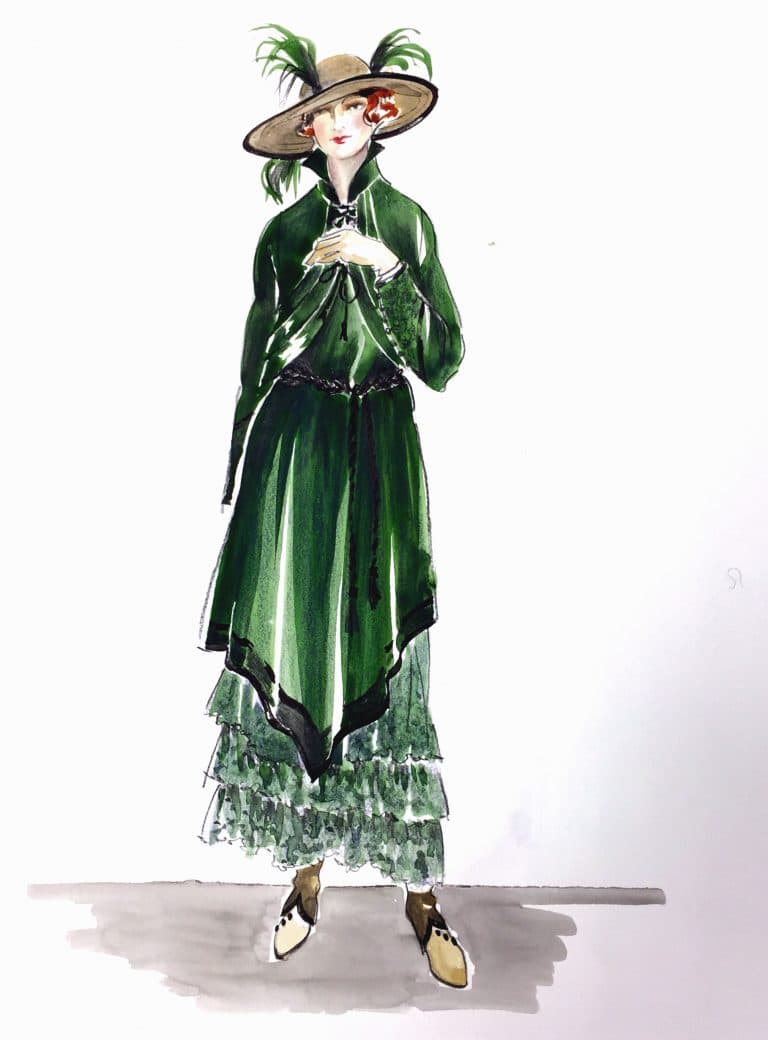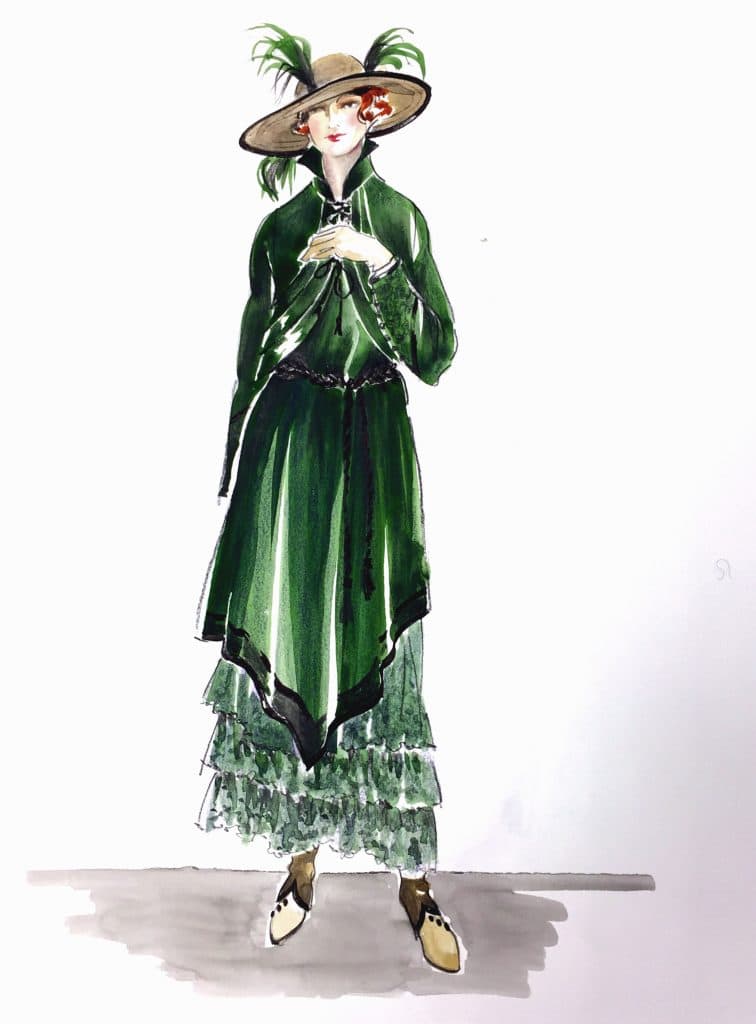 ---
Countess Rosina "Wedding Attire"
Acts III & IV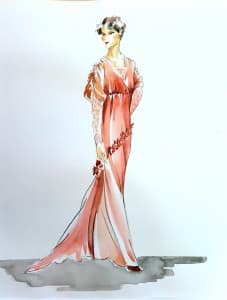 "This costume has a very light lace under piece with a double overlay dress. The flowers on the hip are textural to give it more dimension. She is supposed to be stunning, as she is the only real aristocrat; the most beautiful, wealthy woman in this opera. I wanted her to look tender, yet strong."
---
Figaro's "Wedding Attire"
 Acts III & IV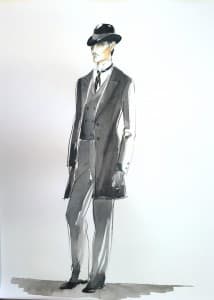 "Figaro is romantic, yet comic. This attire is typical 1915's menswear. It'll be a dove grey suit, however, he is kept in grey tones throughout the play. This is because Figaro is lower class."
---
Susanna "Wedding Gown"
Acts III & IV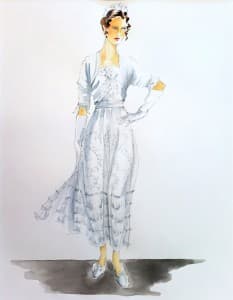 "This is our sweet Susanna's wedding gown. I just wanted her to look very demure. The fabric is very delicate and textural. The top of the dress is like a little bolero jacket. There's a very soft blue lining under it with different types of lace."
---
Bartolo "Wedding Attire"
Acts III & IV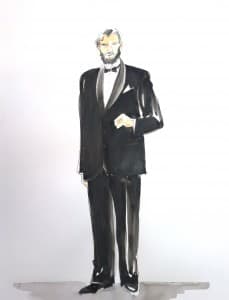 "This is just a tuxedo from the period. He is supposed to be a little portly, taller, and dignified. He is old, aristocratic looking, although he is a pretty silly character. "
---
Count Almaviva "Wedding Attire"
Acts III & IV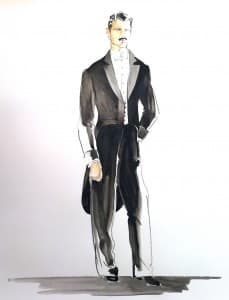 "This is just the Count in his tails for the wedding. Similar to a tuxedo, just a little more dressed up."
---
Basilio "Wedding Attire"
Acts III & IV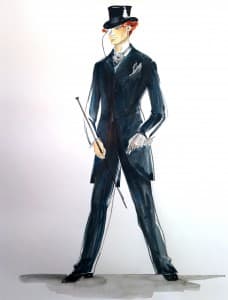 "This is Basilio all dressed up for the wedding. He is in tails, with a top hat, always with gloves and a cane. Never without a handkerchief and his lapel."
---
Marcellina "Wedding Attire"
Acts III & IV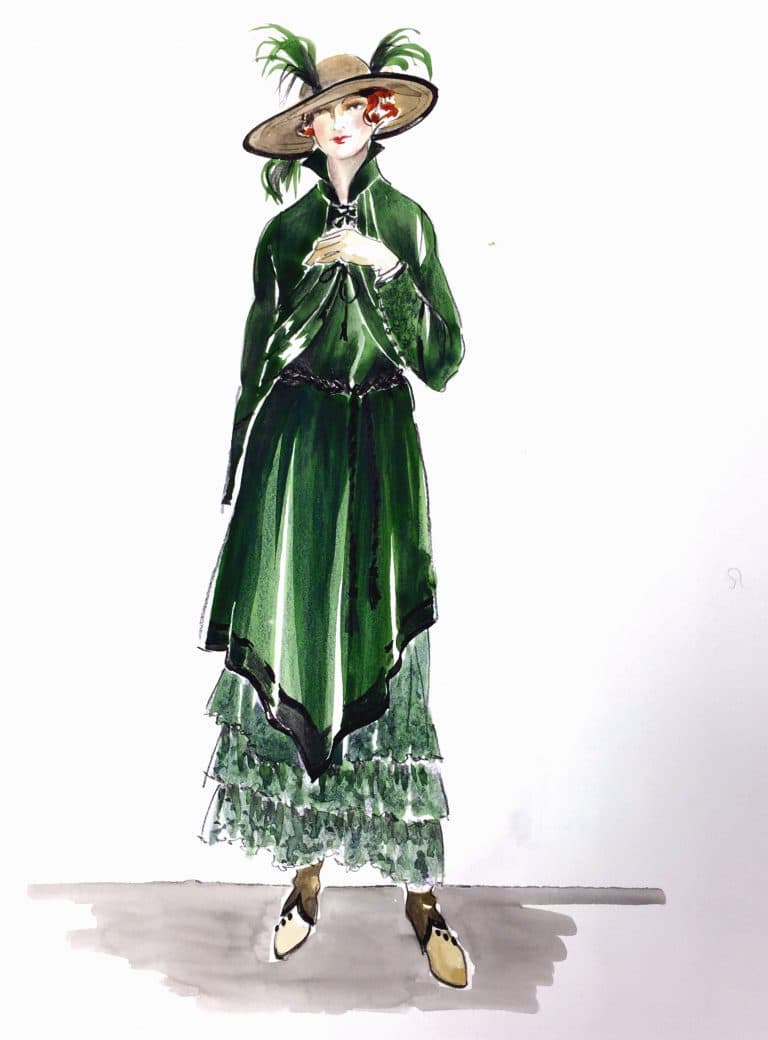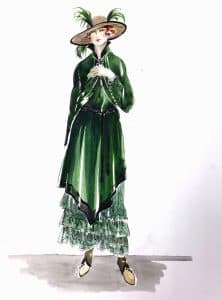 "Marcellina is known as Bartolo's counterpart. Her wedding attire is so fun. We found this wonderful embroidered chiffon. There's a lot of movement, she'll wear a little jacket over the top and a big wide brimmed hat. There are some ruffles at the bottom of her dress, to make her look more busy-bodyish. She is a very fun character!"
---
Keep your eyes open over the next few weeks for more blog posts surrounding the cast, crew, and costumes of Utah Opera's production of "The Marriage of Figaro".
The upcoming run of "The Marriage of Figaro" takes place May 7 | 9 | 11 | 13 ( 7:30 PM) & May 15 (2 PM) at the Janet Quinney Lawson Capitol Theatre.
Tags