22 Nov 2016
"I can't imagine where I would be now if I hadn't seen that performance."
Our Utah Opera in-the-schools programs are offered to every school in the state on a 3-5 year rotation plan. Our presentations are general assembly programs in which Utah's students get to hear and see professional opera artists in action. We want our events to be inspiring, and we hope that teachers and students return to class and continue exploring their opera experience (we provide post-assembly suggestions in the teacher materials in that hope). Our artists get a lot of fan mail throughout the year, and they write back to all the classes who write to them. One young Park City student, for instance, recently wrote in his letter, "That was a great show! I want to see that show again. I like music just as much as you do. I am learning how to play the piano until I can play it just like Timothy [the pianist in our performing troupe]."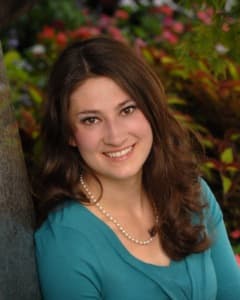 But it is virtually impossible for us to gauge long-term effects on any of the students who experience our artists' presentations. Fortunately, we occasionally receive a letter from a former Utah public school student who was deeply influenced by our program. Last year we heard from a choir teacher in the Cedar City area that he decided to study choral music because of his experience with our artists' visit to his own high school choir class. Here's another letter along those lines, this time from a singer/director/educator who recently discovered that she was working in a summer opera program with a pianist who had been in Utah Opera's Resident Artist program 14 years ago and had performed in her junior high.
Dear Ms. Fowler,
I had the pleasure of working with Jeremy Frank this past summer at the Miami Music Festival. I was the stage directing intern in charge of directing the studio program performances and Jeremy was the principal coach and music director for the studio program. Just before Jeremy left the festival, he asked me how I got involved with opera, and it turns out, that's an interesting story!
When I was in 7th grade, Utah Opera sent an outreach program to my Junior High school (Fairfield Jr HS, Davis SD). I'm sure that I had heard some snippets of opera at home before. My family enjoyed all varieties of music, though no one in my family pursued music as a career. However, I had never seen an opera, and I had never heard an opera singer perform live. When those young artists came to my school and sang, I thought, "That's it! That's what I want to do with my life! I want to be an opera singer!"
The next year I started taking voice lessons. You can imagine how sessions with my Jr. High and High School (Davis HS) career guidance counsellors went when I told them I wanted to be an opera singer. They were always taken aback, but I assured them all that I had a plan.
However, in my undergrad, I tried to make myself do something more lucrative, but I kept finding that my heart just ached to sing, so after finishing my undergraduate in Communication Disorders, I pursued a Masters in Vocal Performance at CIM. I am currently in the 4th year of my doctorate in voice at Indiana University. Opera outreach is now very important to me and dear to my heart. I have been performing or directing for Reimagining Opera for Kids for four years, and before that I had the opportunity to participate in outreach through CIM and Great Lakes Light Opera.
As I was telling this story to Jeremy, he said, "Wait, what year was this?" And as it turns out, Jeremy was there that day, playing in that outreach performance at my Jr. High school—the performance that changed my life, gave me a life-long love for opera, and sent me on the most enjoyable and fulfilling career path. Then we had the pleasure of working together in Miami 14 years later!
I'm so glad that Jeremy gave me your contact information. I am very grateful for the opportunity to personally thank you for all that you do in educating children about opera in Utah. I can't imagine where I would be now if I hadn't seen that performance. I think that few people can boast that their doctoral programs are fun or enjoyable, but I could not be happier. I have enjoyed every minute. It is my dream to create beautiful and meaningful work as a director and a singer, but most importantly to instill in students a love for this remarkable and timeless art.
Thank you,
Jacquelyn Mouritsen
Tags