04 Dec 2017
Tailor Fit: A behind-the-scenes look at the costumes for "Moby-Dick"
by Kathleen Sykes
Out of all the talented people in our costume shop, there is one person who really suits us—literally. Mililvoj "Mili" Poletan, our resident tailor, has quite the reputation in not only the opera world but also the fashion world.
Mili got his start in his family business in Bosnia, and after he graduated high school, he got a job as a stitcher for a larger company. He continued on to get his college degree and manage a workshop that produced samples of a line of suits. He even has experience working for Hugo Boss, the fashion line recognized for its impeccable men's suits.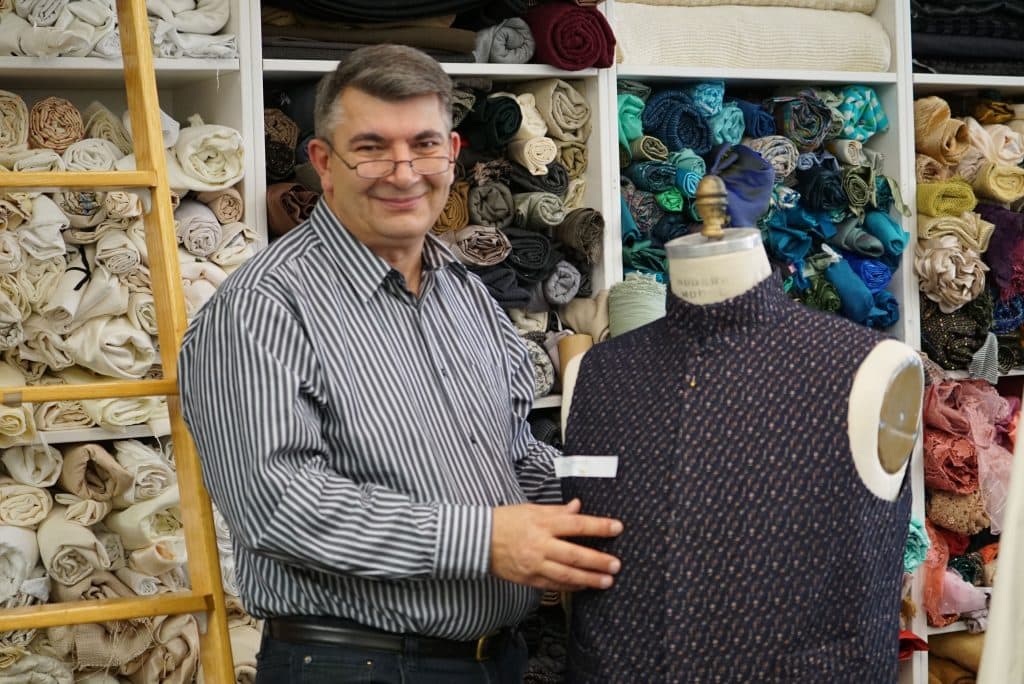 Upon his arrival to the United States, he began working in a hotel, but his immigration caseworker knew about his incredible talents and helped him apply for jobs with all of the theater companies and thus interviewed at Utah Opera.
"My English at that time wasn't great—I didn't know what 'scissor' or 'needle' meant. But I performed something basic for the interviewer," he said.  To which the interviewer replied, "I will take you and try you for 15 days, and if you're good enough, I'll take you on full-time."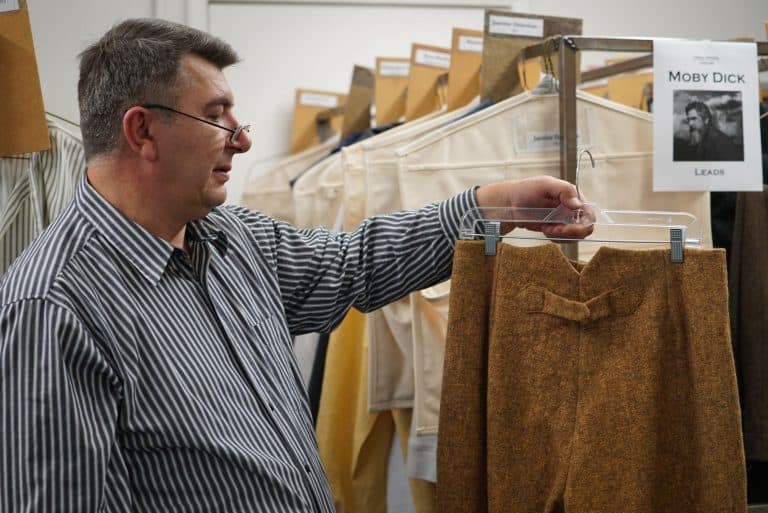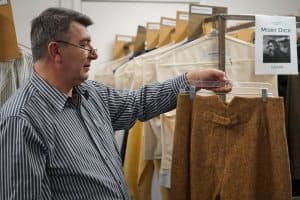 "After those 15 days, she didn't say anything, and I've been here since then… I think I was probably good enough!" he added with a chuckle.
"We were good at pantomime, weren't we?" Verona Green, the director of the department, chimed in. "He knew exactly what he was doing, so we'd just figure it out by showing each other!"
"Fashion and costume are different, though" Mili continued. "I'm very good at creating clothing for fashion, but when I came here, it was my first time doing costume." Creating costumes is a different rodeo altogether. For example, while normal clothing is fit to one person, costumes require large, irregular seam allowances to they can be fit to different performers in different shows. This among many other things can create quite the learning curve, but Mili learned quickly.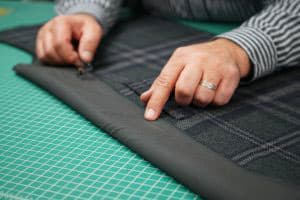 Mili has worked here for 15 years and has worked on up to 50 shows! He's the genius behind the incredible tailoring for costumes like the yellow jackets worn by the soldiers in Carmen, and he has helped build the costumes for other companies like Central City Opera. One of their leads was so impressed with Mili's work that he posted a photo in his costume saying "I am in my Mili suit!"
"What is a surprise for me is that every piece is unique and every show is different. When you're working in production you'll be working for days or even months on the same operation, and it's monotonous. When you work in here, every show is different. We're always making something new."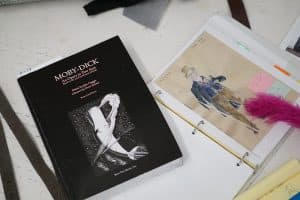 When asked about what was different and interesting about working on Moby-Dick he said, "It's really what I love to do. It's all men's costumes, and we're working with beautiful wools. I love working with natural fibers like wool, linen, or cotton. When you have good fabric, you can make good garments.
"Sometimes designers choose fabric based on color—they don't always recognize that it can be hard to work with.
"The designer, Jessica Jahn, has good knowledge and background, and it's easy to work with her."
Craftsmanship is going into every detail of this production, which will be sure to sweep your imagination off to sea. Get your tickets to see the powerful, moving Moby-Dick here.
Tags