12 Apr 2018
Memories of the Opera: Nelson LeDuc
As I sit here getting ready to go on stage for Utah Opera's production of Pagliacci/Gianni Schicchi, I can't help but be drawn back 30 years to the spring of 1988, when the company presented this exact same double bill. That was the very first opera I ever saw.
I grew up listening to opera music in our household but had never actually seen an opera. Having recently discovered I could sing, I had performed with the South Davis Community Choir in a production of Mendelssohn's Elijah and had thoroughly enjoyed the experience. I was considering auditioning for the Utah Opera chorus, and so I figured I should see what I was planning on getting myself into. I took my seat in the very last row of the balcony at the Janet Quinney Lawson Capitol Theatre. And as soon as the chorus streamed onstage and began singing and acting, I knew that was what I wanted to do!
Little did I suspect at that time, but in the very next production that Utah Opera put on, Lucia di Lammermoor in October of that year, I would be one of those choristers taking the stage. That production was founder Glade Peterson's penultimate opera. He sang Arturo against Roberta Peters' Lucia. This was only the first of many memorable moments that participation with the company has given me.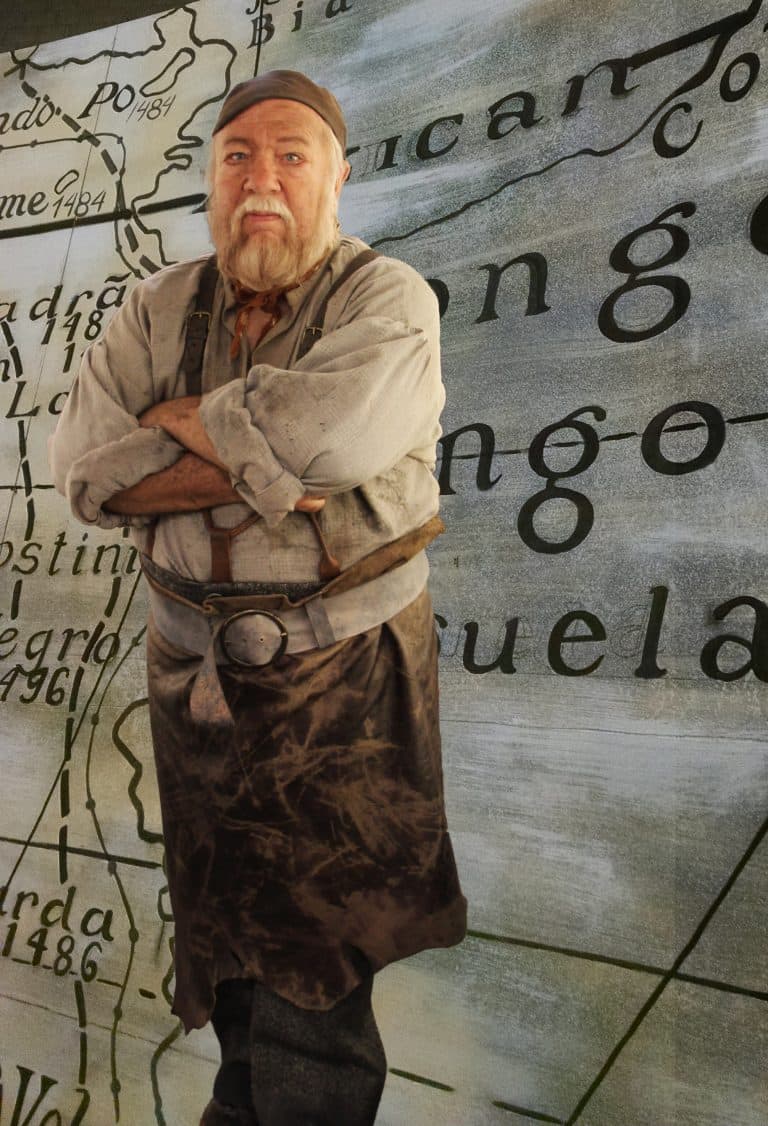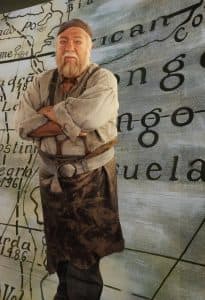 These memories are far too many to recount here, but I would love to list just a few that stand out for me. Two of my favorite productions have been Samson et Dalila and The Tales of Hoffman. Hoffman was one of my dad's favorites. He had passed away a few years prior and so I quietly dedicated my performance to him, even adopting some of his physical mannerisms on stage. Grapes of Wrath and Moby Dick were unforgettable experiences. And on top of that, I've had a better-than-front-row "seat" for some of the most awe-inspiring music I've ever experienced. Jan Grissom's Lucia had me in tears every single time she sang her "mad scene" – right through the final matinee performance. And seeing and hearing Kelly Kaduce sing Liu's death scene in Turandot, one of the most beautiful pieces of music ever written in my opinion, from a distance of approximately five feet is a rare privilege.
Singing with the Utah Opera chorus has given me some of the greatest musical experiences of my life. In addition, it has allowed me to meet some incredible people.  Not only fellow choristers, but solo artists, conductors, directors, stage crew, and so many others who are not only immensely talented but have proven to be some of the most generous and caring people I've ever encountered. I am exceptionally grateful to have had this experience.
Written by Nelson LeDuc
Tags