13 Dec 2021
Flight online course by Ross Hagen

Part 3: Flight and Mehran Karimi Nasseri
Jonathan Dove's Flight could be considered part of a recent tradition, or at least trend, of contemporary historical operas based on events in recent memory and in some cases portraying persons who are still alive. Recent examples include Mark-Antony Turnage's Anna Nicole (2011), based on the life of then-recently-deceased model and actress Anna-Nicole Smith, and Jake Heggie's Dead Man Walking (2000), one of several adaptations of the 1993 book on capital punishment by Sister Helen Prejean. The trend was sparked in no small measure by John Adams's operas Nixon in China (1987), The Death of Klinghoffer (1991), and Doctor Atomic (2005). While Nixon in China and Doctor Atomic dealt with relatively anodyne subject matter (Nixon's 1972 summit with Mao Zedong & nuclear scientists at Los Alamos, respectively), The Death of Klinghoffer dramatized a oceanliner hijacking by the Palestinian Liberation Front that had taken place only five years earlier and which resulted in the murder of Jewish-American passenger Leon Klinghoffer.While opera has a long history of courting controversy, it tends to do so from the vantage point of "long, long ago and far, far away," and the response to The Death of Klinghoffer perhaps shows one reason why. The opera has been surrounded by controversy since its premiere, with Klinghoffer's children leading the charge with accusations that the opera exploits their father's murder while glorifying terrorism and anti-Semitism. While Adams and his co-creators have strenuously denied those accusations, the family's outrage seems like a wholly predictable (and maybe not unreasonable) reaction. In contrast to these other contemporary operas, Flight does not name its characters explicitly and is also largely a comedic opera, which makes it an outlier among modern operas in general.
However, an aspect of Flight that its creators could not have predicted at its 1998 premiere is how its plot points regarding The Refugee have become ever more relevant in the decades since. Cascading refugee crises following the 2003 US invasion of Iraq and the rise of ISIS and related groups, the series of attempted democratic revolutions in the Arab Spring, and the ongoing decade-long Syrian Civil War threatened to overwhelm resettlement systems in Europe and roiled politics across the board. Flight also hits differently in the aftermath of the tumult engendered by the Trump administration's 2017 travel restrictions targeting Muslim-majority countries and last year's chaotic lockdowns and sudden flight bans early on in the coronavirus pandemic. Under the last administration's policies, the United States also dramatically cut available applications for asylum from anywhere, leaving refugees in precarious and sometimes dire conditions (which was almost certainly an intended outcome). And not to totally spoil things regarding Flight, but desperate attempts to stowaway on aircraft do occur with sometimes lethal consequences, as seen in the US military withdrawal from Afghanistan earlier this year. To be perfectly honest, I didn't necessarily consider this opera to be a comedy at first. Even though it was obviously quite funny, it was also a little too real.
Flight's dramatic scenario is based on the story of Mehran Karimi Nasseri, an Iranian refugee who lived in a departure terminal at Charles de Gaulle Airport in Paris from 1988 until 2006. There is some dispute around his background, but he claimed to have been expelled from Iran in 1977 due to political protests against the Shah and was ultimately settled as a refugee in Belgium. In 1988 his immigration documents were lost as he was flying to London to resettle in the UK, either because his briefcase was stolen or because he had mailed them ahead. In any case, the UK immigration officials sent him back to his departure point in Paris. Since he had legally entered the airport he couldn't be forced to leave it, but he also could not be legally allowed to enter France and there was no country he could be returned to.
Over the years there were several attempts to rectify the situation, including Belgium and France both extending offers of residency, but Nasseri refused due to the offers' conditions and errors in the paperwork, notably that it did not use his adopted pseudonym, "Sir Alfred." These refusals only hint at the complex and even bewildering nature of this man. An in-depth 2004 profile in The Guardian sketches Nasari as a proud man with a checkered and embellished past who refused anything he considered "charity" and shunned attempts by his family to reach out to him. As inconvenient as we might imagine it, the routines and rhythms of the airport seemed to offer a sense of security, and Nasseri evidently enjoyed the attention and celebrity. Yet the profile's author, Paul Berczeller, a filmmaker who produced a sort of meta-documentary on Nasseri's situation that includes Nasseri playing himself, is of the opinion that spending more than a decade in the airport addled Nasseri's mind and likely made him incapable of leaving. In any case, Nasseri was taken to a hospital in 2006 for undisclosed reasons and has apparently been living in a homeless shelter in Paris since 2008.
Of course, Berczeller was not the only creative type to find inspiration in the story. Nasseri claims that he earned around $250K by selling his story for the saccharine 2004 Steven Spielberg/Tom Hanks film The Terminal, although the filmmakers apparently later took pains to deny any direct connection or inspiration. His real story was likely too complicated and too much of a bummer for them to use it in marketing the film. Nasseri himself published a memoir in 2004 called The Terminal Man, which was decently reviewed although it's been established that he's obviously not a reliable narrator. Flight's Refugee character is also only loosely based on Nasseri, and his path to the airport lounge is a much more straightforward matter compared to the bureaucratic labyrinth that Nasseri found himself lost in.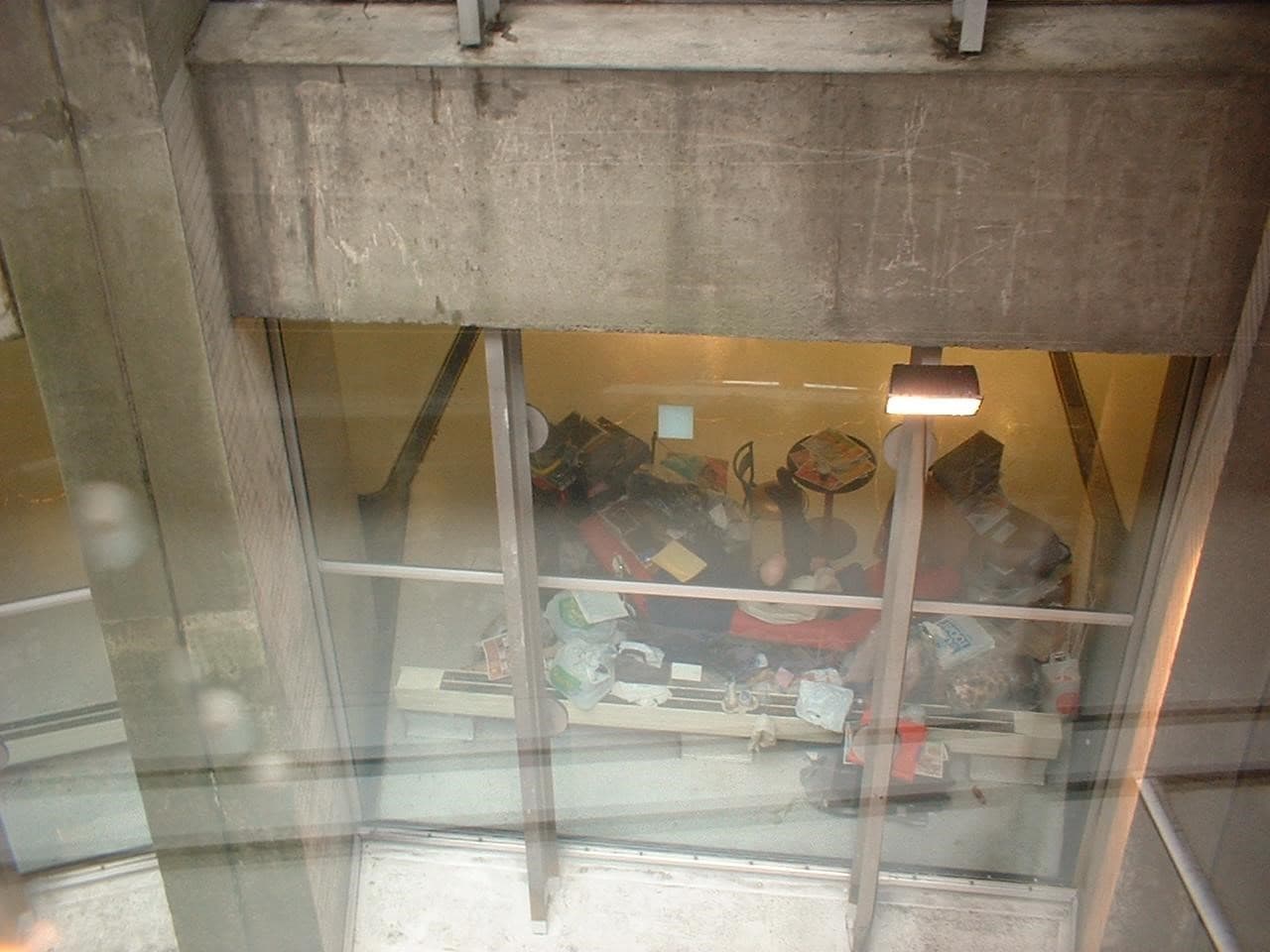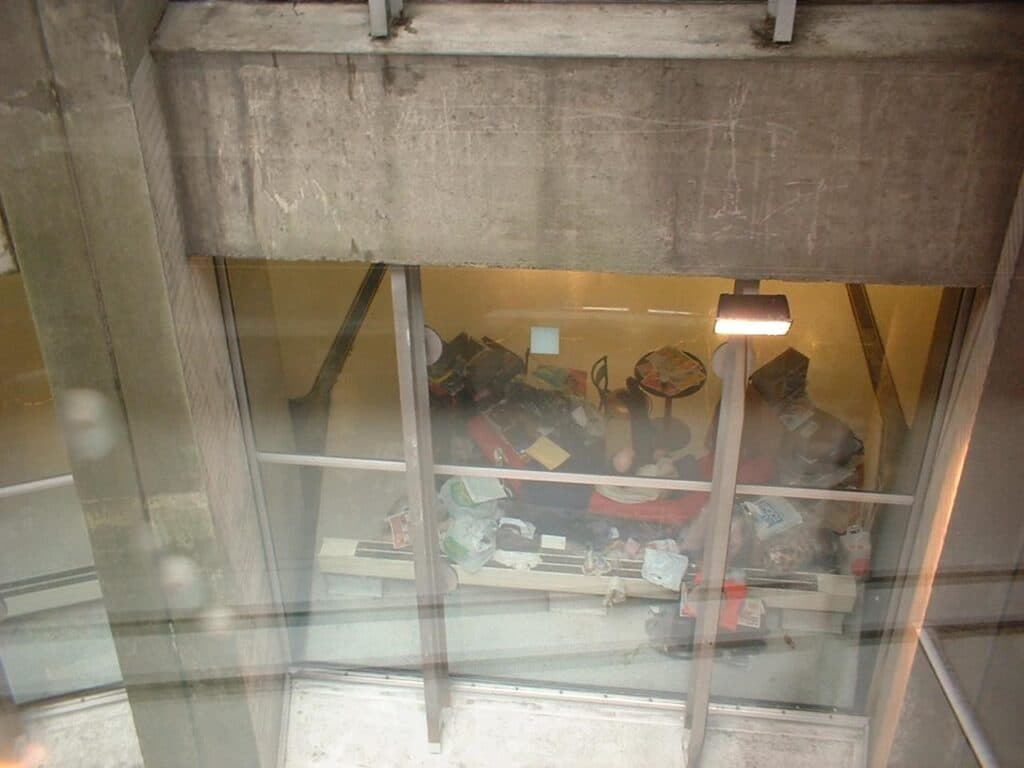 As extreme as his story was, Nasseri represents only one of a number of instances in which passengers have been forced to reside in airports for long periods for various reasons, the vast majority of which did not generate much interest simply because they weren't there for nearly as long. Indeed, it seems that the few cases of airport residence for anything close to Nasseri's 17 years involved men with family problems and/or psychological disorders who simply decided that living at their local airport terminal was preferable to their homes. In the other cases, the people were refugees like Nasseri who were awaiting resolution on their applications for asylum, which were often complicated by the fact that passports had been lost or confiscated, cancelled, or had been falsified to begin with. Probably the most famous of this group is the former CIA computer analyst Edward Snowden, who in 2013 leaked highly classified information about US government surveillance programs and the cooperation of global telecommunication companies, resulting in espionage charges and the cancellation of his passport. He flew into Moscow, where he was initially confined to the airport for a few months but subsequently was granted asylum and residency in Russia.
It is finally worth noting that Nasseri's long residence at Charles de Gaulle was also a uniquely intriguing spectacle that possibly obscures the widespread phenomenon of statelessness, and how it arises from situations that are often simultaneously mundane and barbarous. No matter the cause, the precariousness of such legal limbo holds significant dangers, and can happen for a variety of reasons. Some people fall through gaps or conflicts in legal codes, becoming collateral damage to sloppy policy. For many, a lack of identity documents (which may never have existed in the first place in some countries) often stands in the way of proving nationality if needed, which compounds the difficulty of navigating other administrative procedures. Statelessness can also occur when one's nation ceases to exist, as when the Soviet Union dissolved, or if the nation becomes occupied or otherwise controlled by another state. The citizenship status of Palestinians has long been particularly fraught in this regard, both within Israel and in neighboring countries. Sometimes, the laws over who earns the right to citizenship can create stateless populations as a matter of course, whether intentionally or "accidentally." Countries in which full citizenship is defined by ethnicity or religion can effectively deny citizenship to their ethnic and/or religious minorities, which leaves those populations vulnerable to discrimination and violence as they then have few (if any) rights the government is bound to honor or protect. The United States itself has a long history in this vein regarding the pernicious legacies of African-American slavery as well as the genocidal campaigns waged against American Indians in the American West. More recently, the military actions against the Rohingya Muslims by the government of Myanmar since the mid-2010s offer a clear demonstration of how such things continue to provide a legal backstop for mass displacements, atrocities, and ethnic cleansings.
The millions worldwide who are stateless, without documents, or seeking asylum often tend to be effaced from view in American media, except for the times when they make good props for stoking xenophobia. In these cases they are invariably portrayed as representing an existential threat to the country by the mere fact of their presence. While Flight draws some of its inspiration from a truly exceptional set of circumstances experienced by one individual, hopefully it might also shine a light on the more prosaic hardships and cruelties endured by millions worldwide. For more information and to find out some ways to get involved, visit the U.N. Refugee Agency's site on Ending Statelessness.
Tags