07 Mar 2022
Tosca online course by Dr. Carol Anderson

Part 1. Introduction & Plot Synopsis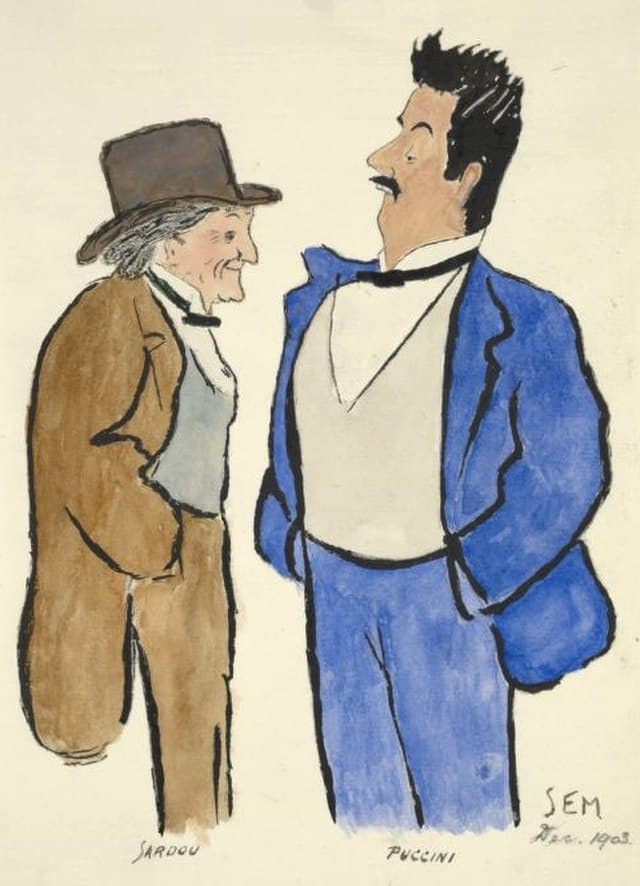 by Dr. Carol Anderson
Once again quoting that wry wordsmith, George Bernard Shaw, "Opera is when a tenor and soprano want to make love, but are prevented from doing so by a baritone." That quip is proven true by countless examples, but nowhere more dramatically than in Giacomo Puccini's verismo favorite, Tosca. Puccini and his regular librettists, Giuseppe Giacosa and Luigi Illica, based their libretto on Victorien Sardou's 1887 hit French-language play, La tosca. The opera's creators made a few significant adaptations to tighten the five-act play to a three-act libretto. The bloated cast of twenty-two actors is distilled to nine singers, and the original list of five locations is reduced to three, one for each act.
Tosca is set amid the turbulence of the Napoleonic Wars at the turn of the nineteenth century. In 1796 Napoleon's forces invaded Italy; by 1798 they had occupied the city of Rome, expelled the pope and established a republic governed by seven consuls. In 1799, the withdrawal of Napoleon's forces left Rome vulnerable to the Kingdom of Naples, who remains in control of the city in June 1800, when the story of Tosca takes place.
The Story of the Opera (by Michael Clive)
Act I. The Church of Sant' Andrea della Valle. Cesare Angelotti, an escaped political prisoner, rushes in breathlessly; he is looking for a hiding place and ducks into his family chapel. An old sacristan and the painter Mario Cavaradossi enter, both unaware of Angelotti's presence. Cavaradossi contemplates a miniature of his lover, the dark-haired Floria Tosca, comparing her beauty to that of the model for his blonde Magdalene — Angelotti's sister, the Marchesa Attavanti ("Recondita armonia")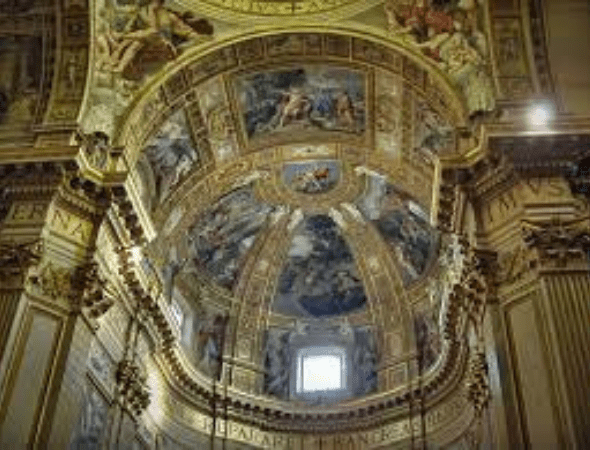 After the sacristan grumblingly finishes his chores, Angelotti emerges. Mario provides food and hurries Angelotti back into the chapel as Tosca calls from outside and then enters the church, her jealousies aroused. No sooner has Cavaradossi calmed her and she completed her prayers than she recognizes the Marchesa in the painting and renews her accusations, but he again reassures her ("Qual' occhio al mondo"). She leaves, and Cavaradossi signals his friend to leave the chapel. A cannon signals the alarm for Angelotti's escape, prompting the two to leave for Cavaradossi's villa. Choirboys and the sacristan enter the church, excitedly preparing for a "Te Deum" to be performed later that day, but their gaiety is suddenly squelched by the entrance of the terrifying Baron Scarpia, the chief of police, looking for Angelotti. When Tosca returns looking for Cavaradossi, Scarpia — who secretly desires her — inflames her jealousy by showing her the Marchesa's fan. She departs in a fury, leaving Scarpia to mull his scheme for entrapping both Tosca and Angelotti by exploiting the diva's jealous nature. Oblivious to the "Te Deum" now in rehearsal, he becomes increasingly excited, ignoring the choristers chanting in God's name ("Va, Tosca"); suddenly he remembers he is in church, exclaiming "Tosca, you have made me forget God!"
Act II. In his elegant offices in the Farnese Palace, Scarpia muses on his pleasure in dominating Tosca ("Ha piu forte sapore"). His lieutenant Spoletta arrives after unsuccessfully searching for Angelotti, and brings Cavaradossi instead. As Cavaradossi is interrogated about Angelotti's whereabouts, Tosca sings in distant counterpoint at a royal gala downstairs. Afterward she arrives at Scarpia's offices still in full dress; her lover, already beaten, is to be removed for more extreme questioning.
Tormented by the sound of his screams, she reveals Angelotti's hiding place. Cavaradossi is carried back in and understands that Tosca has informed on him and Angelotti, but his anger turns to exultation when an officer rushes in to announce that Napoleon has won the Battle of Marengo, a defeat for Scarpia's allies. Defiantly shouting "Vittoria!", Cavaradossi is dragged to prison and Tosca is suddenly alone with her nemesis, Scarpia. He calmly resumes his interrupted supper, suggesting to Tosca that she possesses the power to save her lover's life — if she will give herself to Scarpia first. In despair, Tosca turns to God, asking why her piety and dedication to art have been repaid in this way (Vissi d'arte").
Spoletta enters with news that Angelotti, faced with capture, has killed himself. Cornered and desperate, Tosca accepts Scarpia's terms. Scarpia pretends to order a mock-execution for Cavaradossi and writes a safe-conduct order for him and Tosca. As he shouts "Tosca, finally mine!" she grabs a letter-knife from his desk and stabs him, countering "This is Tosca's kiss!" She wrests the safe-conduct order from his stiffening hand, places candles at his head and a crucifix on his chest, and leaves.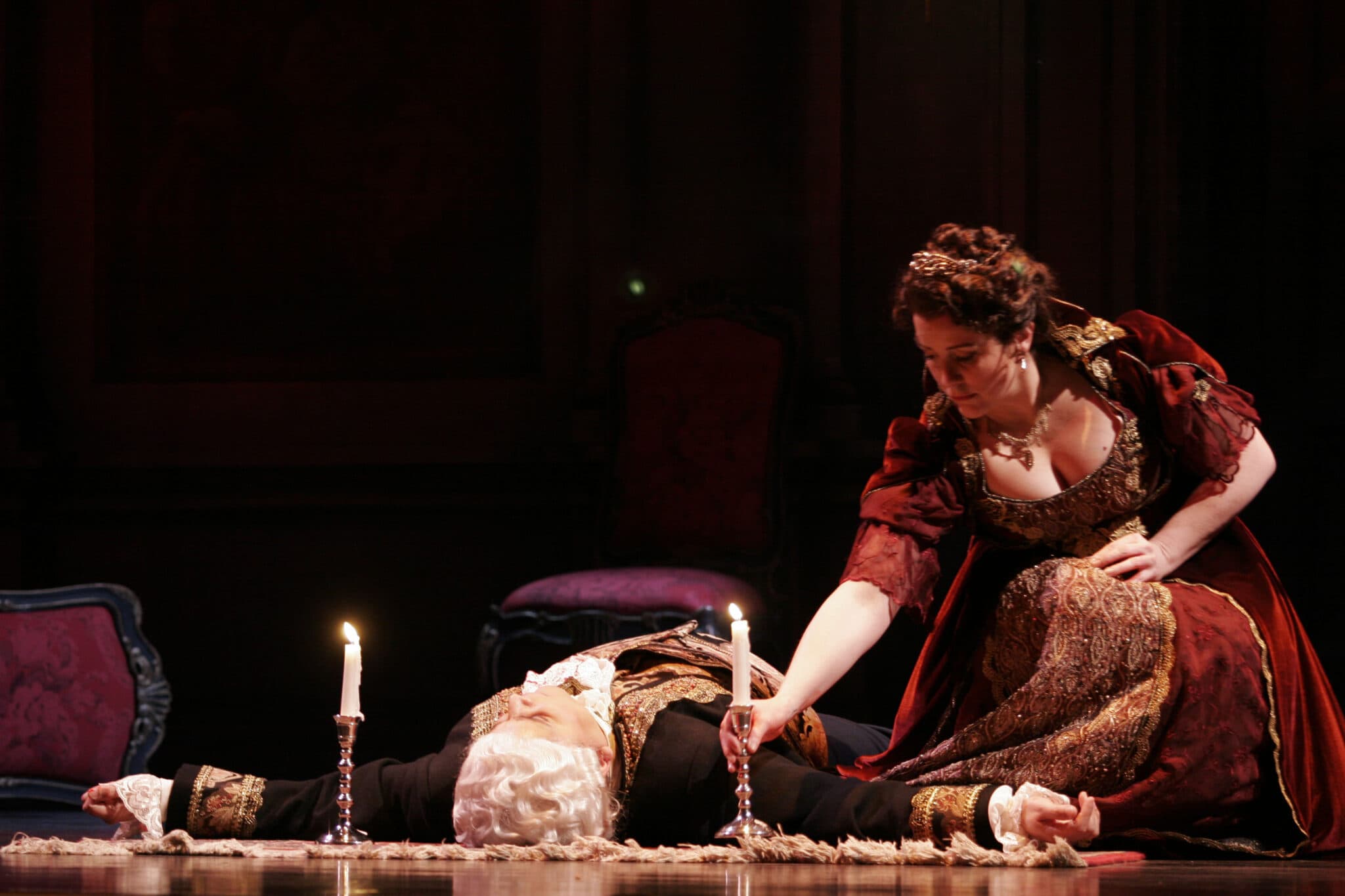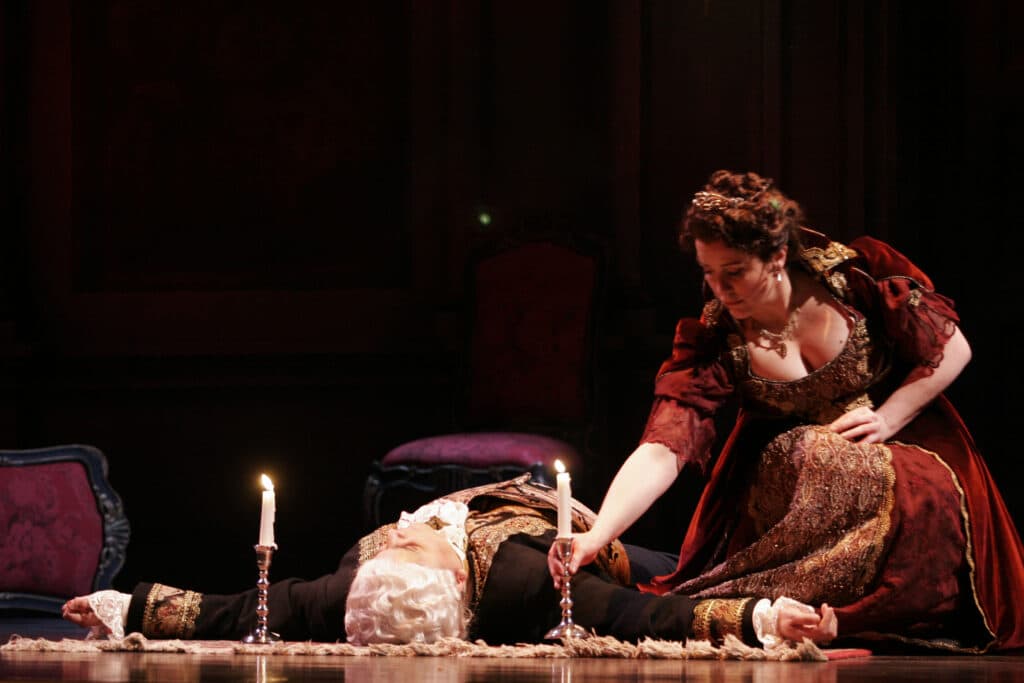 Act III. As dawn breaks over the Castel Sant' Angelo, a shepherd boy sings a morning song and church bells toll.
Cavaradossi is awaiting his execution and bribes a guard to convey a farewell note to Tosca. As he writes, feelings of love and despair overwhelm him ("E lucevan le stelle"). Suddenly Tosca runs in, excitedly recounting the details of her presumed triumph over Scarpia. Mario caresses the hands that committed murder for his sake ("O dolci mani"), and the two hail their future. As the firing squad marches in, Tosca — ever the performer — coaches Cavaradossi on how to fake his death convincingly; the soldiers fire and depart.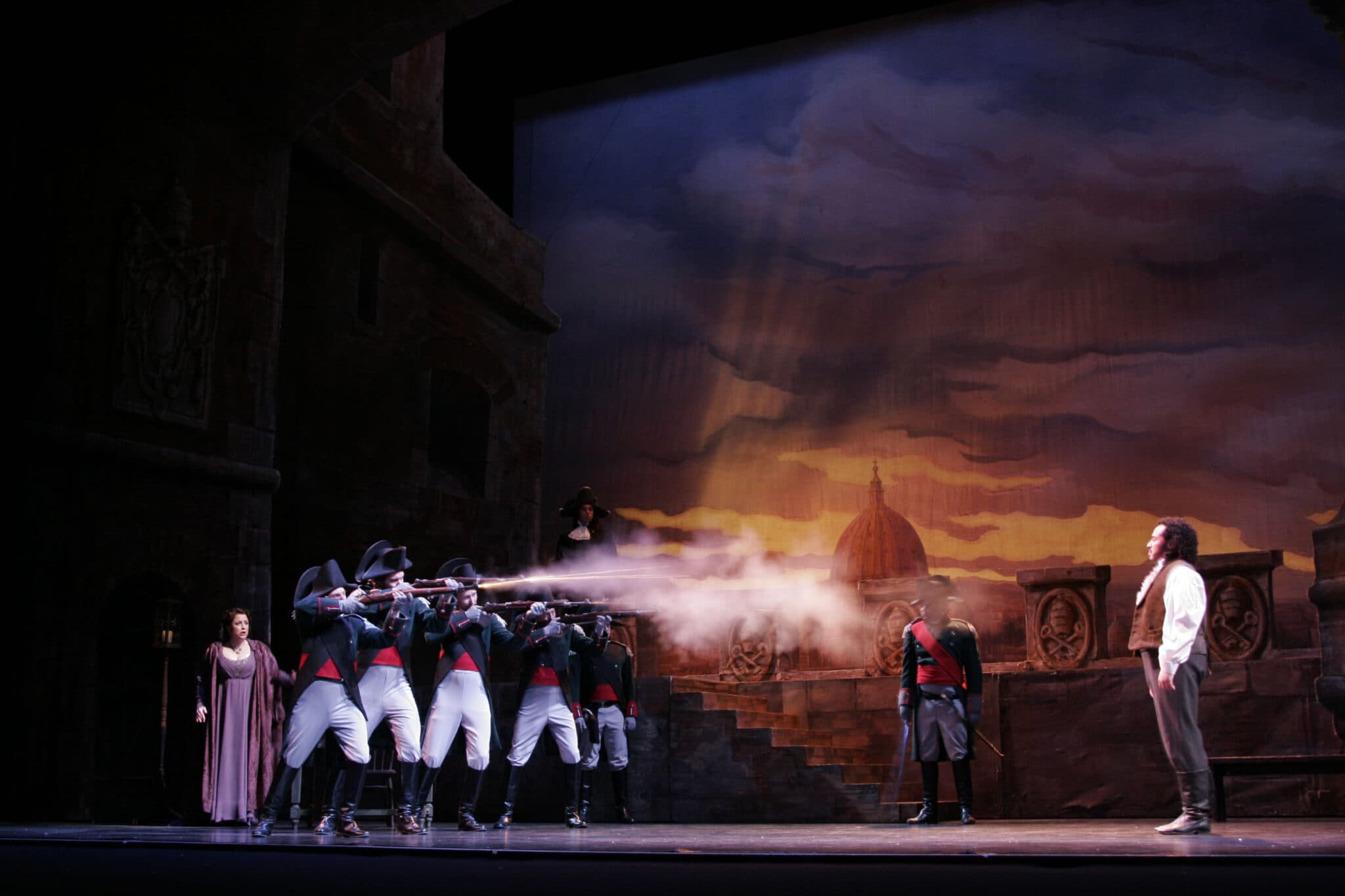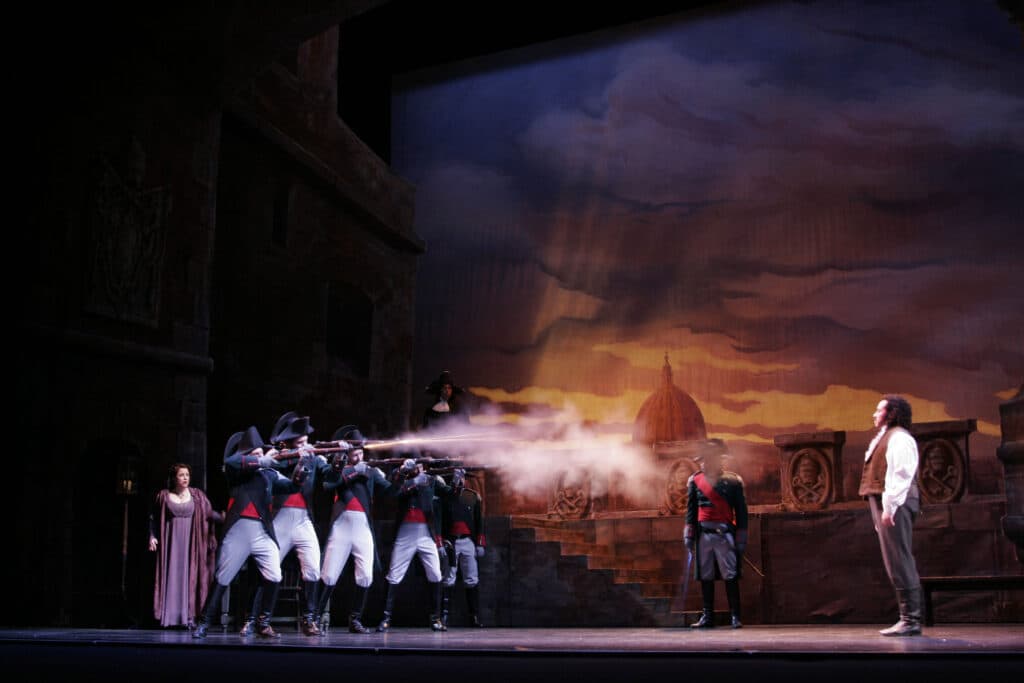 Tosca urges her lover to hurry, but when he fails to move, she discovers that Scarpia's treachery has transcended the grave: the bullets were real. When Spoletta rushes in to arrest Tosca for Scarpia's murder, she cries out to Scarpia that she will meet him before God — then leaps from the parapet to her death.
Tags