30 Sep 2022
Classical 89 Interview

The Flying Dutchman
Only able to come ashore once every seven years, a ghostly sea captain must find true love to break the spell that doomed him to sail the seas for all eternity—but when he finally meets the woman who could change his fate, will he allow himself to trust her?
Wagner's name is synonymous with opera—and his stormy, haunting, and poetic tale dives into the depths, asking whether love can bring redemption.
Returning by popular demand are Michael Chioldi, one of the most sought-out dramatic baritones of his generation, as the Dutchman; and Metropolitan Opera regular Wendy Bryn Harmer as Senta, his long-awaited sweetheart.
Learn more about Wagner's The Flying Dutchman as Classical 89's Eric Glissmeyer interviews Michael Chioldi and Wendy Bryn Harmer.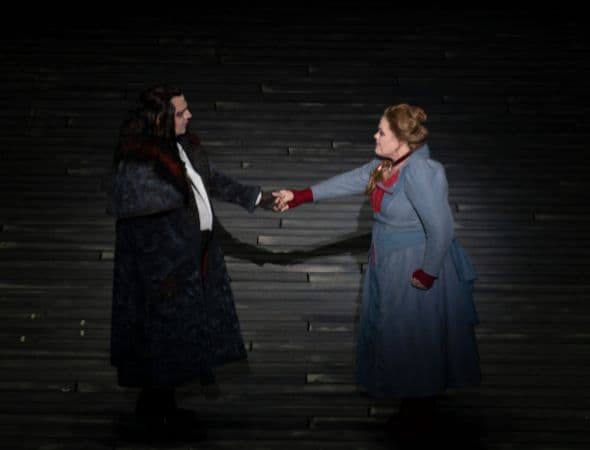 Tags