25 Sep 2013
Sonic Salomes
Richard Strauss was well aware of the challenge posed by his eponymous heroine: she should be, he said, a fifteen-year-old with the voice of an Isolde. Marie Wittich, who created the role of Salome, was a noted interpreter of Wagnerian heroines; she voiced many objections to the vocal writing, and flatly refused to dance. (She may have been the inspiration for a pair of wonderful songs: Jerome Kern's I won't dance, don't ask me; and Noel Coward's Nina who "resolutely wouldn't dance"). She was, by all accounts, zaftig: Strauss referred to her as "Auntie Wittig", so it was probably just as well that a ballerina substituted for her in the (in)famous "Dance of the Seven Veils"!
The first recording of any of the music of Salome was two years after its première: Emmy Destinn, who had sung the role at the first Berlin performance in 1906, recorded two short extracts (each around two minutes long) from the scene where Salome meets Jochanaan. (Destinn later came to the Metropolitan Opera where she created the role of Minnie in Puccini's La Fanciulla del West).
The first soprano to record a chunk of the Final Scene was the German, Barbara Kemp, in 1921. Strauss admired her singing and wanted her at the Vienna Staatsoper, where she would sing Salome and Elektra, among other roles. In 1929 the Swedish soprano Göta Ljungberg recorded the Final Scene – again, just a portion of it.
The next decade brought two Final Scenes that have been re-issued on CD. In 1934 the Australian soprano, Marjorie Lawrence recorded it in Paris, in a French translation, conducted by Piero Coppola (no relation to "our" Anton Coppola!) A few interesting facts about Miss Marjorie. 1) She was the first Brünnhilde to obey Wagner's stage-direction in the Götterdämmerung "Immolation Scene": she actually rode her horse into the flaming funeral pyre – I guess the fire-code was very different back then! 2) She contracted polio in 1941, but eighteen months after her diagnosis returned to singing, using a chair for concerts, or reclining on a couch for operas. 3)Her autobiography became the movie, An Interrupted Melody; Eileen Farrell's voice was heard on the soundtrack. In the 1930s the British conductor John Barbirolli was Music Director of the New York Philharmonic; he February 1938 he conducted Rose Pauly in some orchestral songs by Strauss and in the Final Scene.
In the early 70s Leontyne Price released an album of extracts from Strauss operas, and included the Final Scene. To the best of my knowledge today's reigning Brünnhilde and Isolde, the Swedish soprano Nina Stemme (what's with the Swedes in this repertoire??) has not sung the role in a staged production, though she has sung it in concert; her version of the Final Scene was released in 2007.
After the war the Vienna Staatsoper visited London's Covent Garden. The great Maria Cebotari sang the title role; the cd is probably a transfer of a BBC broadcast, so the sound quality is probably poor. Luckily for us, Cebotari had recorded the Final Scene in 1943.
Ljuba Welitsch, with Fritz Reiner conducting, created a sensation when she sang the role at Covent Garden, and, later, at the Metropolitan (apparently a fifteen-minute ovation at the end!). The performance of March 12, 1949 has been transferred to CD. (Apparently Met. audiences of the time felt that a mere one-act opera was not enough for a night at the opera. Accordingly Salome was preceded by Puccini's Gianni Schicchi!!!???) Welitsch recorded the Final Scene that same year.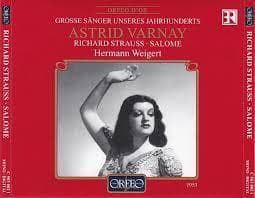 In 1952 Welitsch and Reiner were back at the Met, while in 1955 Christel Goltz was Salome,conducted by Dimitri Mitropoulos. From 1952 comes an intriguing performance now on CD: a performance from the Opera House in Turin, in Italian, of course, with Tito Gobbi singing Jochanaan! The following year Astrid Varnay sang the role in Munich, conducted by Hermann Weigert.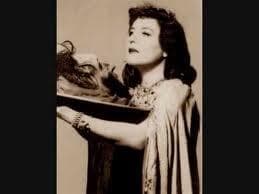 The first studio recording, by DECCA, of the complete opera was in 1954 with Christel Goltz in the title role and Clemens Krauss conducting Vienna Staastoper forces. From that same year is a live recording of a Munich performance with Inge Borkh conducted by Joseph Keilberth.
DECCA returned to the studio in 1961, this time with Birgit Nilsson and Georg Solti conducting the Vienna Philharmonic and a stunning group of singers in the cast. DECCA delighted in its sound effects, and some of them are downright scary! Nilsson, of course, sings superbly: the top, naturally, rings brilliantly, and the lowest notes (and they are very low for a soprano) are really sung, not just approximated in a kind of "spoken" sound. No way could she suggest a fifteen-year-old, but Strauss's other requirement – the voice of an Isolde – is there in spades.

Leonie Rysanek was never, for some reason, favored by recording studios; perhaps because her vast repertoire could not be easily pigeon-holed and marketed. Her Salome is preserved in a live performance from the Vienna Staatsoper from 1972, conducted by Karl Böhm. Vocally she sounds more human than Nilsson (who always sounded like a commanding goddess!); here is a more feminine/human heroine, and so more credible and tragic. There is another "live" Rysanek performance, this one from 1974, with Jon Vickers singing Herodes, and Rudolf Kempe conducting the French Radio Orchestra.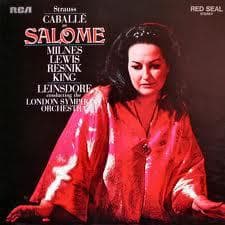 In 1970 one of the most surprising recordings of the opera was released. Only her most avid fans would have known that the great Spanish soprano, Montserrat Caballé had sung Salome on stage. But she had, and there is cd evidence of a performance in Switzerland in 1958. (P.S. she also sang the Marschallin in Der Rosenkavalier and the title role in Arabella. Her less avid fans know her as a supreme singer of the dramatic-coloratura roles of Rossini, Bellini. Donizetti and Verdi. But Salome?? Oh ye of little faith!! The result is stunning, for here is a soprano who really does sound like Strauss's fifteen-year-old, but who has an Isolde-power to dominate the orchestra when necessary.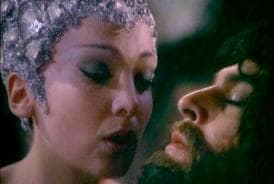 In 1974 came another shocker. A film, directed by Götz Friedrich, was released with Teresa Stratas in the title role. The score, conducted by Karl Böhm, was pre-recorded in a studio. The great Rysanek reportedly said "Thank God she could never sing the role on stage, for if she could, then the rest of us would have to retire." Stratas was a superb singing-actor (or maybe the other way around?): of course she was attracted to one of the great soprano roles but knew she could never sing it in a theatre! So why not record it in a studio, with controlled balances, and then have the luxury of acting the role on a film set? Her kind of acting, especially in a role like Salome, was far too subtle for a huge auditorium!
Three years later the great Herbert von Karajan presented his latest discovery on an EMI recording derived from a Salzburg Opera production: Hildegard Behrens. And she was superb. Not quite the teenager Strauss had wanted, but young enough, and powerful enough.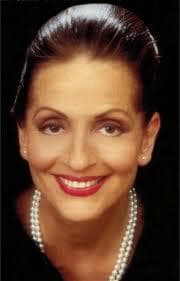 So there you have it. Oh sure, there have been more recent recordings and DVDs, both of the complete opera and of the Final Scene, but there haven't been any that matched the performances I've listed. And sure there may be more luscious-sounding recordings/DVDs in the post-1977 years, but I doubt those performances come close to the vocal and musical magic of Behrens, and her predecessors.
DISCLAIMER. I've no idea what the sound quality on the earliest recordings is like – probably lots of frying bacon in the background – and I'm sure the radio-broadcast transfers have variable sound.
YOUTUBE.COM
Old-time Preachers and Religious Leaders railed against the evils of the Demon Alcohol; later they railed against the Demon Marijuana. Let me tell you now, brethren and sistern, that YouTube is far more evil than a bottle of hooch or a joint! You log on to watch a specific item, and, to the right of your original choice is a glittering array of temptations! You agree with Oscar Wilde, whose play was adapted by Strauss, that you can "resist everything except temptation." An hour later you realize that five hours have gone by, and you've had an incredible time watching great performances of your favorite works. I clicked "Salome" on YT recently. Immediately four productions popped up.
1) The Stratas/Böhm/Friedrich movie is filled with singers from the Vienna State Opera, who could sing this piece in their sleep (Astrid Varnay, incidentally, now sings Herodias). The Vienna Philharmonic is the orchestra, the film looks very "staged" and there are no subtitles.
2) A production from London's Covent Garden, conducted by Christoph von Dohnanyi, which I think dates from 1997. Catherine Malfitano is the heroine, Bryn Terfel is Jochanaan, and Anja Silja (Dohnanyi's wife) is Herodias. The supertitles are in Spanish!!
3) There is a production from Berlin recorded sometime in the ' 80s, but both sound and video qualities were so awful that I hit ESC after about a minute.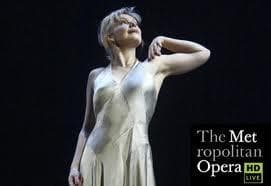 4) In 2008 New York's Metropolitan Opera mounted a new production of the opera with the dynamic Karita Mattila singing and dancing the title role.
POSTSCRIPT
I know this chapter is confined to the Teenager herself, but I felt I couldn't leave a discussion of various recordings without mentioning THE DANCE. There are 87 recordings of it, one of which is conducted by Strauss himself. My source did not list a Welte-Mignon piano-roll recording which the composer made in 1905, the year the opera was first produced. I found it when Utah Opera last produced the opera and I was the pianist for the staging rehearsals. Let me just say that his piano-playing of the Dance consoled me!
Tags