04 Jan 2017
Part IV – From I, Don Quixote to Man of La Mancha
Although Man of La Mancha is clearly an adaptation of Don Quixote, it had its genesis in Dale Wasserman's televised play I, Don Quixote, which (naturally) makes it an adaptation of an adaptation. At the time he wrote the teleplay for I, Don Quixote, Wasserman was a relatively new but well-regarded writer of television dramas. His 1955 script for NBC's Matinee Theatre, "Elisha and the Long Knives," had been a particular success. Matinee Theatre and similar drama anthology shows from the 1950s and 60s typically broadcast these TV plays live. I, Don Quixote was broadcast on November 9, 1959 on the CBS program DuPont Show of the Month, a 90-minute program that most often featured teleplay adaptations of literary classics. Wasserman's script in some ways represents a departure from the show's regularly scheduled programming because of the extreme liberties it takes with its source material. The fact that the name of the script was changed to I, Don Quixote from Man of La Mancha (a change Wasserman apparently detested) perhaps demonstrates the desire on the part of the show's producers to foreground the play's source. This name change, and the play's inclusion as a part of this particular anthology program, likely contributed to the common misconception that Wasserman's script is an attempt at a faithful adaptation of the novel. In between I, Don Quixote and Man of La Mancha, Wasserman received his only Emmy nomination for The Lincoln Murder Case, a 1961 DuPont Show of the Month production, and wrote the script for the 1963 Broadway production of One Flew Over the Cuckoo's Nest (with a musical score by composer Teiji Ito, who is best known for his scores of Maya Deren's experimental films).
Wasserman was adamant that Man of La Mancha, from its original teleplay through to the film version, was not to be considered a dramatization of either Don Quixote or the life of Miguel Cervantes. Indeed, Wasserman admitted to not having ever read Cervantes' novel in full. Wasserman's stroke of inspiration came from his intuition that Quixote is not a madman, but rather an actor in full control of his faculties. Wasserman came to this judgment from Quixote's line, "I know who I am, and who I may be if I choose," spoken to his longtime neighbor Pedro Alonso who, incredulous at Quixote's tales, protests that Quixote is in fact a respectable man by the name of Alonso Quijana.  This collision between illusion and reality is at the heart of theatre, and Wasserman surmised he was onto something profound. In Wasserman's play, Cervantes becomes an actor, with Sancho as his tech crew and prop master maintaining the illusion. We can see this in Wasserman's original 1958 pitch to CBS producer David Susskind:
Miguel de Cervantes, aging and a lifetime failure, is thrown into prison for levying against a church in his job of gathering supplies for the Grand Armada. His fellow prisoners, dregs of the underworld, convene a kangaroo court for the purpose of seizing all of Cervantes' possessions. These possessions include a manuscript which we will later surmise to be the story of a certain eccentric who calls himself Don Quixote.
Cervantes cleverly persuades the "court" to allow him to present a defense in the form of an entertainment. Given permission, he assumes the character of his eccentric knight and involves the other prisoners in playing roles in the seemingly ridiculous story. There are interludes of return to reality when the presence of the Inquisition, before which Cervantes will be tried in reality, makes its ominous presence known.
As the entertainment proceeds we will detect the character of Cervantes blending with that of his creation until we come to understand that the two are spiritually the same person. In the process the prisoners are entertained, then involved and finally touched by emotions long since chilled, in particular one upper level criminal called "The Duke." The story of Don Quixote is interwoven with the life of Cervantes; actually, we don't know how either one will end except that each will illuminate the other. (Wasserman 39)
Wasserman's  "play-within-a-play" approach allowed him to maintain the metafictional qualities of the original while putting a new spin on it. As in the novel, the author/narrator is a character within the drama, but he ultimately becomes conflated with Quixote in an entirely new manner. In some ways, we might consider Wasserman's idea as akin other 20th century "metatheatrical" works that reimagine familiar characters and dramas from a new perspective, as in Tom Stoppard's Rosencrantz and Guildenstern Are Dead. Indeed, Don Quixote would seem to be an archetype for this sort of metatheatre, as he was one of the first literary characters who is aware that he is a literary character.

One of the largest changes that Wasserman introduces to the original Quixote plot is to include Dulcinea as a speaking character who interacts with Quixote. In the original novel, Dulcinea del Toboso is an unseen character, described by Quixote as the pinnacle of beauty and nobility (as would be conventional for an object of chivalric courtly love), but never actually encountered in the flesh. At some points in the novel she is named as Aldonza Lorenzo, a woman who Don Quixote saw once in his past. The fact that Dulcinea remains unseen in the novel is critical to several plot points, most notably when Sancho Panza lies about having delivered a letter to her and has to describe her to Don Quixote. Although Sancho describes a rough and rustic farm girl, Don Quixote counters every line of Sancho's description by spinning an alternate reality in which, for example, she is threshing the finest wheat rather than rough grains. This episode injects a new level of complication to Quixote's insanity, because he is no longer naively misperceiving reality (windmills as giants, etc.) but is instead willfully creating his own vision in
opposition
to reality. (Close 100 – 110) It all comes to a head in an episode in Vol. II of the novel when Quixote and Sancho travel to El Toboso in search of Dulcinea. Sancho, at risk of having his web of lies around Dulcinea exposed, declares that three rough-looking peasant girls they meet on the road are Dulcinea and her handmaidens, hoping that with a little nudge Don Quixote's mind will create the same sort of alternate reality that it had in the past. Quixote is vexed, however, because he sees the same homely farm girls that Sancho does, and he decides (with Sancho's encouragement) that there is some sort of enchantment at play. He later determines that Dulcinea
herself
has been put under a spell because she has appeared to both Sancho and Don Quixote as a ragged peasant on two different occasions. Later in Vol. II, Don Quixote and Sancho are subjected to a series of pranks by a duke and duchess who have read of their previous exploits.  These characters essentially weaponize the non-existence of Dulcinea when they direct Sancho to give himself three thousand lashes in order to disenchant her.
While this web of intrigue, trickery, and deception around Dulcinea makes for an impressively intricate literary experience, it is perhaps a little abstract and convoluted for the mainstream theater stage (although one could imagine this aspect of
Don Quixote
working well as a stand-alone tragicomedy in the vein of Samuel Beckett's
Waiting for Godot
). It could certainly be argued that by introducing Dulcinea as a character in the drama, Wasserman dilutes the novel's interrogations of reality and psychology in order to create a more mundane sort of love interest. Quixote's fixation on Aldonza/Dulcinea in
Man of La Mancha
is ultimately not that different from his misperception of the windmills or the barber's basin.  However, in doing so Wasserman underlines the dissonance between Aldonza's debased position in life and her exalted position in Quixote's mind. Quixote's faith that she
is
Dulcinea also allows Aldonza's redemption at the end when she decides to adopt "Dulcinea" as her name and urges the dying Alonso Quijana (now sane and remembering his exploits as a dream) not to give up on "Don Quixote." The role of Aldonza/Dulcinea becomes then perhaps the best example of how Wasserman's script would prove woefully inadequate for someone expecting a faithful adaptation of
Don Quixote
, but that
Man of La Mancha
best shows its merits if it is accepted that the new play is going to tread its own path using the characters from
Don Quixote
.
Following the broadcast of
I, Don Quixote
in 1959, Wasserman made an unsuccessful attempt to option the teleplay for a non-musical stage production, after which he was contacted by the director Albert Marre, who suggested that
I, Don Quixote
could be productively turned into a musical. Marre suggested Mitch Leigh for the show's composer, which was a fairly hard sell at first. Leigh's main claims to fame at the time were that he had studied under Paul Hindemith at Yale and was the founder and creative director of the TV and radio jingle company Music Makers Inc. His main claim to fame was that he had composed the jingle "Nobody Doesn't Like Sara Lee," although he had also composed incidental music for a pair of rather obscure plays. Wasserman was understandably rather underwhelmed until Marre informed him that Leigh was also wealthy and was prepared to provide the initial financing for the production. Having the composer of the musical also be a producer was a bit unusual, if only because it creates an imbalance in power within the creative team. After all, how can the other interested parties have an equal say in the production, or be able to critique the music in the spirit of collaboration, when the composer holds the purse strings of the production? Obviously, they went with it although the arrangement caused no small amount of strife down the line. For Leigh, however, it seems to have provided a productive model for doing business, as most of his later musical theater works were also Mitch Leigh productions.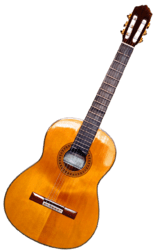 The music for
Man of La Mancha
is strikingly original in its orchestration, even 50 years later. Of particular note is the fact that the score omits orchestral strings, relying instead on brass, winds, percussion, a double-bass, and flamenco-style guitars. The resulting music might be criticized as a little stereotypically "Spanish" in its affect, but it also gave the score a transparency and lightness that was distinct from the syrupy string-heavy sound of the musicals of the 1940s and 50s. The credit for the orchestrations lies with the orchestrator Carlyle W. Hall, who was an employee of Leigh's at Music Makers Inc., although this credit was not made clear until the 2002 revival.
For the lyrics, Wasserman was at first able to enlist the help of lauded poet W.H. Auden, who had previously composed operatic libretti in collaboration with the poet Chester Kallman for Igor Stravinsky's
The Rake's Progress
(1951) and Hans Werner Henze's
Elegy For Young Lovers
(1956) and
The Bassarids
(1961). Kallman was at the time living in Austria, but Auden proposed to collaborate with him by mail as they embarked on adapting
Man of La Mancha.
Wasserman's recollections of their attempted adaptation were not particularly fond. In his estimation, Auden's libretto was "eloquent on the page but unsingable on stage." (48) Wasserman also felt that Auden was repeatedly missing the point of the play and had turned it into a polemic against the failings of modern society. Wasserman did recall one especially striking recitative scene (ultimately cut from the final musical) in which Quixote and Sancho encounter a group of masked players who break the fourth wall and directly address the audience as Sin, Folly, and Death, but even then it seemed at cross-purposes with his goals for
Man of La Mancha.
According to Wasserman, Auden never responded to any of his misgivings and they ultimately reached an impasse over the musical's ending (Auden insisted that Quixote repudiate his quest at his death) and so Auden was paid and let go from the project. Wasserman remained unsure whether Kallman had contributed anything at all.  Incidentally, some of the verses Auden composed for
Man of La Mancha
were later published as poetry under different titles.
Man of La Mancha's
eentual lyricist Joe Darion, on the other hand, took many of his lyrics directly from the monologues of the original teleplay, including the famous "Impossible Dream." At the time, Darion's resume included a few hit novelty songs in the 1950s (Red Buttons' "
The Ho-Ho Song
" and Teresa Brewer's "
Ricochet
") and the Patti Page ballad "
Changing Partners
." He made his Broadway debut in 1957 as co-lyricist (along with Mel Brooks) for the jazz opera
Shinbone Alley,
an adaptation of
archy and mehitabel,
Don Marquis' illustrated
New York Tribune
column about a cockroach named Archy (who wrote the column) and a cat named Mehitabel. The song
"Toujours Gai"
is a good representation of the work.
The careers of the authors of Man of La Mancha continued in differing tracks following the success of the musical. Wasserman did not produce much new work after the 1972 film version of Man of La Mancha, although in the early 21st century he wrote a book about the musical and finished a few new works for the stage. Joe Darion worked on one other Broadway show, Illya Darling (1967), an adaptation of the film Never on Sunday, and also composed libretti for cantatas and oratorios by the composer Ezra Laderman in the 1960s and 70s.  Mitch Leigh continued composing musicals (which he would also produce and finance) but never repeated the success of Man of La Mancha. Wasserman went so far as to characterize Leigh's later career as a "cavalcade of catastrophes," (181) which evinces the lasting acrimony between the two men. This tension stemmed from the early 1990s when Leigh reunited with Darion and Wasserman for a 25th anniversary tour and Broadway run of Man of La Mancha featuring Raul Julia as Quixote and the Scottish singer Sheena Easton as Aldonza. In Wasserman's telling, the initial plan was for a sumptuous reimagining of the original, with new props and sets, until Leigh appropriated the production and named himself as the producer. The resulting production recycled many of the old sets (Leigh owned them and so leased them to himself for the revival) and was not that well received by critics.  Wasserman even sued Leigh in an attempt to halt the production, but ultimately realized that it was too late to stop it, so the tour and Broadway opening went on despite his objections. It is certainly possible to believe, as Wasserman did, that this lackluster revival accounts for a lot of the musical's somewhat shoddy reputation among critics…although it should be said that Wasserman's evident antipathy towards Leigh almost certainly led him to highlight the revival's shortcomings. For Wasserman, the successful 2002 revival of Man of La Mancha became the elegant production that he had wanted to see in the 1990s and helped to ensure the legacy of his musical magnum opus.
Materials created by Ross Hagen.
Tags