23 Feb 2018
Taking the Show on the Road: Utah Opera's Resident Artists
by Renee Huang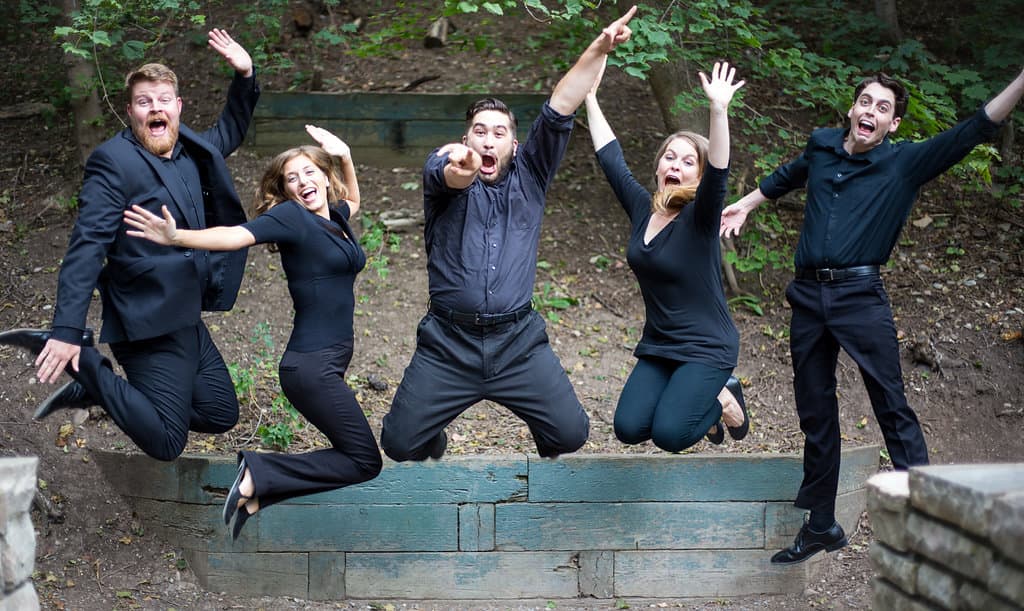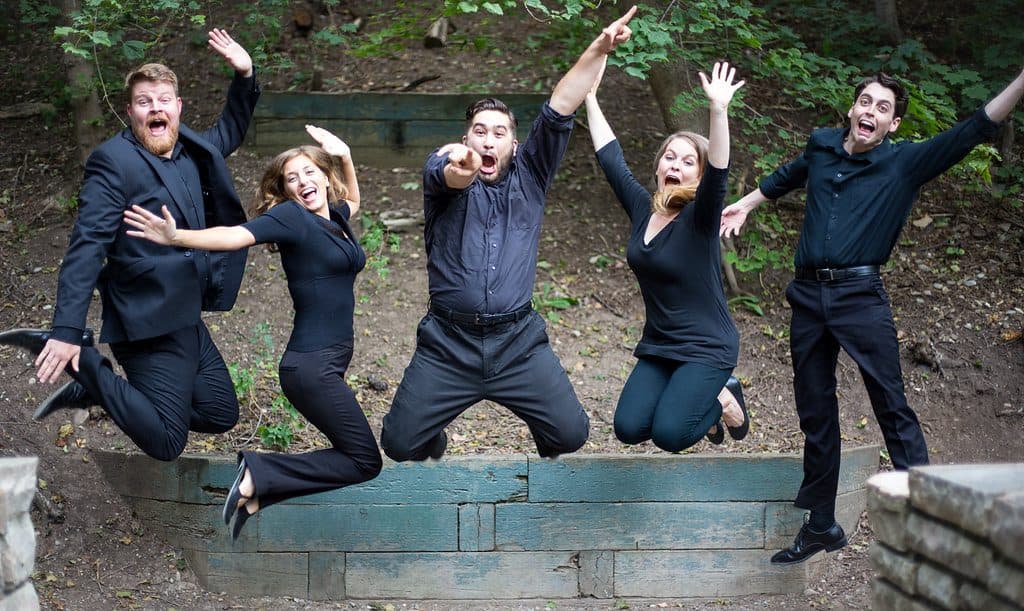 This fall, Utah Opera's newest group of Resident Artists prepared their programs and then hit the road for the 25th season of bringing education presentations and outreach concerts to public school students and communities across Utah. It's fitting that as the opera company celebrates its 40th year of operations that the Utah Opera Resident Artist Program also marks its silver anniversary.
Through the program—an extension of the company's Education Department— four professional singers and a pianist take an integral step between graduate studies and a career, spending their nine-month residency developing professional skills through performances, coachings, workshops, and master class sessions.
Resident Artists also travel throughout the state to perform in-school presentations and teach students about the art of opera. They appear in main stage comprimario roles and serve as principal artist covers—which can often lead to career-altering golden opportunities. Iowa native and current Resident Artist, Abigail Rethwisch (soprano), stepped in on short notice in March 2017 to sing the title role in Lucia di Lammermoor for the entire run of Utah Opera's production. "These young professionals have the artistic versatility to sing a wide range of music, and exude an energy that is infectious," said Utah Opera Artistic Director Christopher McBeth, who, along with Principal Coach Carol Anderson and Director of Education and Outreach Paula Fowler, hand-picks them each winter in a rigorous, nation-wide audition process for the coming school year.
"We rely upon Resident Artists to be many students' first experience with opera and the world of classical music," said Ms. Fowler. "They are Utah Opera's ambassadors as they travel around to public schools and communities across the state."
The ensemble travels throughout the state of Utah offering presentations in schools and teaching students about the art form of opera in a fun, accessible way. Artists receive coaching and participate in master classes with Utah Opera's music staff and guest artists. They also perform in concerts with the Utah Symphony, outreach concerts throughout the state, and often land roles in Utah Opera's four annual productions.
As one of the most engaged school outreach programs in the nation, Utah Symphony | Utah Opera's Education Department creates and oversees opportunities in music for audiences of all ages, with special emphasis on musical experiences for K–12 students and teachers. As the largest performing arts organization in Utah, USUO promotes a broad public knowledge and appreciation of music through more than 30 state-assisted community outreach programs. One of these includes Utah Opera's Resident Artist program, where artists perform for more than 70,000 students each year free of charge through the organization's education and outreach activities.
MEET THE RESIDENT ARTISTS
Iowa native Abigail Rethwisch, soprano, was a member of The Santa Fe Opera Apprentice Program for Singers this past summer, will return this summer, and has spent previous summers as an apprentice with Chautauqua Opera and Des Moines Metro Opera. She has gained significant recognition in the Metropolitan Opera National Council Auditions, having been chosen as a regional finalist three times, most recently winning second place in the Great Lakes Region.
---
A Washington, DC native and Lebanese-American, mezzo-soprano Melanie Ashkar has appeared across New York City with New York City Opera, Utopia Opera, and Mannes Opera. Most recently she performed in Suor Angelica/Gianni Schicchi with Martina Arroyo's Prelude to Performance program. This season for Utah Opera, she will appear in Gianni Schicchi and Die Fledermaus.
---
Tenor Christopher Oglesby made his Utah Opera debut as Parpignol in La bohème this season, with additional appearances in Moby-Dick, Gianni Schicchi, and Die Fledermaus. As an education artist with The Dallas Opera, he performed the role of Bastien in Mozart's Bastien and Bastienne and Don Giovanni in Davies' The Three Little Pigs. An active soloist, Mr. Oglesby recently appeared with the Abilene Philharmonic, the Dallas Puccini Society, and Opera Diversitá.
---
Detroit native bass-baritone Jesús Vicente Murillo made his professional debut at the age of eighteen with Michigan Opera Theater as The Android in The Very Last Green Thing. In Utah Opera's 2017–18 season, he appeared as Captain Gardiner in Moby-Dick, and Ser Amantio di Nicolao in Gianni Schicchi, and performed the bass solos in Messiah with the Utah Symphony.
---
Pianist Robert Bosworth has participated in the Merola Opera Program, Music Academy of the West, and Opera Saratoga. Most recently, he served as Resident Coach with Chicago Summer Opera in 2016 and 2017. In addition to his love for opera, Bosworth exhibits a strong passion for art song repertoire and was a pianist for Carnegie Hall Presents: The Song Continues.
---
Our Resident Artists share their passion for opera and the voice with more than 70,000 students in nearly 300 public schools every year free of charge through the organization's education and outreach activities. 
With your support, we can continue to make these programs possible. In honor of Utah Opera's 40th anniversary, Elizabeth Solomon has generously pledged a $100,000 matching grant for new or increased gifts. Please help us meet this challenge by contributing and double the impact of your support on thrilling performances AND meaningful and inspiring education and community outreach programs for young people throughout the state. 
Donate Now on our website or call 801.869.9015
Tags