01 May 2019
Operas you didn't know you loved: Bellini's Norma
by Kathleen Sykes
When you work for an opera company, people will always ask you what shows you have coming up. Over the last year, I've had this conversation a lot:
Them: "I love opera! Which operas are you doing this year?"
Me: "We're starting out with Romeo and Juliet…"
Them: "I love Shakespeare!"
Me: "And then we're doing The Little Prince…"
Them: "That was a great book!"
Me: "Next we're performing The Magic Flute…"
Them: "Mozart's my favorite composer!"
Me: "And we're ending with Norma."
Them: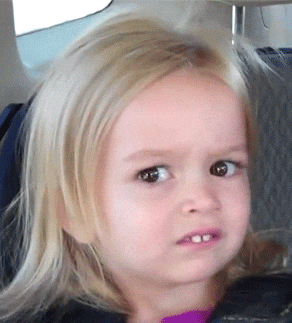 I don't blame anyone for being confused. While Bellini's Norma is a beautiful example of bel canto repertoire, it's not frequently performed. This work requires a large orchestra, a well-trained chorus, and highly-experienced singers playing the principal roles. It's only once you have that perfect storm of musical excellence and vocal pyrotechnics can you pull off a great production of Norma.
Although you might not know the opera by name, you'll probably recognize some of the key music. You'll also gain a few new favorites songs! Here's why Norma is an opera you didn't know you loved:
#1 Casta Diva
This opera is the dramatic story of a Druid priestess who is stuck between her loyalty to her faith, her lover, her children, and her best friend—she is anything but one-dimensional. She's unlike many operatic heroines, and her story arc is very character driven.
Her most famous moment is when she plays the stoic priestess and sings Casta Diva. You'll definitely recognize this song—it's a common soprano showpiece.
#2 Guerra, guerra! Le galliche selve
One of the most powerful moments in this opera is the "Guerra" chorus in which Norma's Gallic tribe declares war on the Romans. You may recognize it from the opera, but you may also recognize some of the music it inspires. For example, this moment in the Harry Potter movie soundtracks.
#3 Mira o Norma
This piece might not be wildly famous, but you'll definitely fall in love with it by the end of the performance. After Norma and her friend and fellow priestess Adalgisa discover they are in love with the same man, they have a tender moment of sisterhood and ultimately decide to support each other.
#4 Deh! non volerli vittime
If Bellini was good at only one thing, it was taking true, vulnerable moments and making them even more heart wrenching. While the finale might not be the most widely known work in operatic repertoire, we're sure it will make you a little misty eyed as you listen to it.
This opera is not to be missed. Get your tickets here.
Tags