28 Jul 2020
A Timeline of Black Opera History
By Abby Shemwell
In the most recent episode of the Ghost Light podcast, our hosts engaged in dialogue surrounding race and the experiences of people of color in the opera world with Utah Opera Resident Artist Brandon Bell. They discussed representation in the opera industry and how there is still work to be done to create more equity and opportunity for people of color.
Bell mentioned how impactful it was for him to see a Black person such as himself performing opera when he was younger. 
"The idea of being able to visualize Black singers that started where I started and that were going on to do incredible things…it was like, 'Oh wow, that can be something that I can aim for,'" he said.
As we face a historic time of acknowledgment, accountability, change and growth in our country's approach to racial justice, we wanted to recognize Black singers and artists who have broken barriers in the opera industry, just as Bell is doing in our Utah community. Below, we have assembled a timeline of Black opera performers' significant firsts that developed and diversified the wonderful world of opera.
---
1851 – Elizabeth Taylor Greenfield
Soprano Elizabeth Taylor Greenfield challenged the United States' music scene and racist stereotypes when she embarked on a national tour in 1851, causing her to be known as the country's first Black pop star. On March 31, 1853, she sang at the Metropolitan Hall in New York City and impressed the audience with her range and vocal power. She then began her European tour, where she became the first Black person to sing at Buckingham Palace in 1854.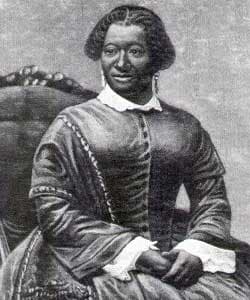 ---
1900 – Theodore Drury
Theodore Drury founded an opera company in his name that created opportunities for Black singers and artists in New York during a time when mainstream audiences and opera houses were hostile to their participation. In the opera's first performance of Carmen on May 14, 1900, the entire cast and creative team and most of the audience were Black.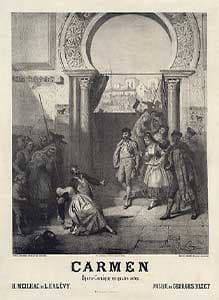 ---
1924 – Jules Bledsoe
Jules Bledsoe made his professional music debut in Aeolian Hall in New York on April 20, 1924. For years to come, Bledsoe became an internationally renowned performer known for his ability to sing in several languages and his take on Show Boat's "Ol' Man River," which you can listen to here.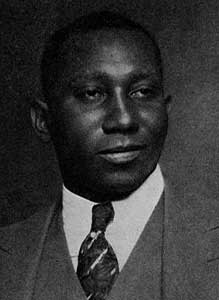 ---
1933 – Caterina Jarboro
Caterina Jarboro became the first female Black opera singer to perform with a major company in the United States when she played the title role of Verdi's Aida at the New York Hippodrome on July 22, 1933.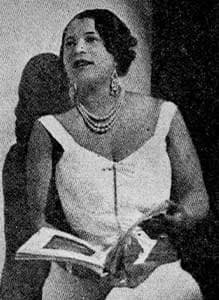 ---
1939 – Marian Anderson
On Easter Sunday, April 9, 1939, Marian Anderson performed a historic open-air concert at the Lincoln Memorial after the Daughters of the American Revolution had barred her from singing to an integrated audience at Constitution Hall. 75,000 people showed up to listen to her sing, as well as millions of radio listeners.
Anderson later made her long overdue debut at The Metropolitan Opera in New York City on January 7, 1955, making her the first Black person to ever perform with the opera company.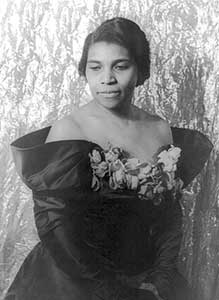 ---
1946 – Camilla Williams
Camilla Williams made her debut as the title role in the New York City Opera's performance of Puccini's Madama Butterfly. This made her the first Black person to receive a regular contract with a major American opera company. In 1977, Williams became the first Black faculty member in Indiana University's prestigious voice department when the school hired her as a voice instructor.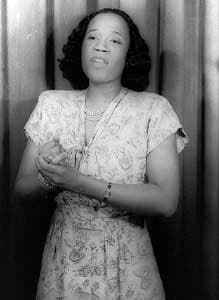 ---
1961 – George Shirley
George Shirley became the first Black singer to receive the Metropolitan Opera National Council Auditions. This secured him a contract with the Met, where he sang for 11 seasons as the first Black tenor and second Black male in a leading role.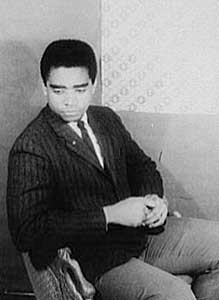 ---
1961 – Leontyne Price
Leontyne Price, one of Brandon's inspirations, made her Metropolitan Opera debut as Leonora in Verdi's Il trovatore on January 27, 1961. She received one of the longest ovations in Met history, which Price's friends described as lasting 42 minutes. While four other Black singers preceded Price with leading roles at the Met (Marian Anderson, Robert McFerrin, Gloria Davy and Mattiwilda Dobbs), Price was the first to open a Met season and become a leading star. In 1966, she was also chosen to open the new Metropolitan Opera House at Lincoln Center, starring as Cleopatra in the world premiere of Samuel Barber's Antony and Cleopatra.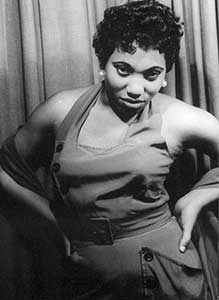 ---
1961 – Grace Bumbry
Also during 1961, Grace Bumbry became the first Black person to appear in a major role at the Bayreuth Festival, performing as Venus in Tannhäuser. Her performance earned her the nickname "Black Venus" and garnered 42 curtain calls—over 30 minutes of applause!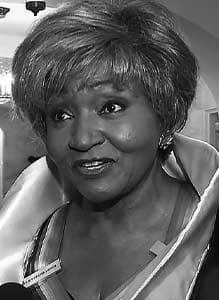 ---
1978 – Simon Estes
42 years ago, Simon Estes was the first Black male to sing a leading role at the Bayreuth Festival with his performance in Wagner's The Flying Dutchman. He went on to make his Metropolitan Opera debut on January 4, 1982.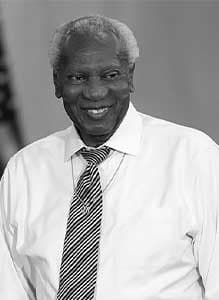 ---
Today
Black opera performers are continuing to forge new paths and create history today. Some contemporary voices include:
Will Liverman (who sang the title role in Utah Opera's 2013 production of The Barber of Seville),
Eric Owens (who was featured in Utah Symphony's 2010 presentation of Berlioz's Roméo et Juliette),
Ryan Speedo Green (who sang Basilio in Utah Opera's 2013 production of The Barber of Seville),
Alfred Walker (who sang Sarastro in Utah Opera's 2006 production of The Magic Flute),
Nicole Heaston (who sang the role of the Countess Almaviva in Utah Opera's 2016 production of The Marriage of Figaro and was scheduled to sing the title role of Thais in the May 2020 production that was cancelled due to COVID-19).
Tags