The Little Prince
by Rachel Portman & Nicholas Wright
Available Now for Free, On-demand Streaming – Monday, June 22 through August 5, 2020
To access the free stream of The Little Prince login to your USUO.org Account Portal and click on "Stream The Little Prince" on the account dashboard. Don't have a USUO.org account? Create one for free or call 801-533-NOTE (6683) to get setup.
Sign In TO STREAM Create An Account 
Preview the Opera
This complimentary streaming of The Little Prince is a gift to you. If you enjoy the presentation, please make a donation to support Utah Opera, a non-profit 501(c)3 organization. Your contribution will help sustain more great, live opera for audiences in the 2020-21 season and beyond. Thank you for your support.
Special Thanks To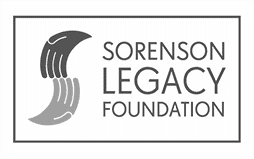 Recorded in January 2019 at the Janet Quinney Lawson Capitol Theatre in Salt Lake City, Utah.
Academy Award-winning composer Rachel Portman and librettist Nicholas Wright took Antoine de Saint-Exupéry's beloved story, The Little Prince, and turned it into a magical opera. The Little Prince follows a story narrated by a stranded pilot, performed by baritone Jared Bybee, who meets a young prince that has fallen to Earth from a tiny asteroid. As the Little Prince explores the Earth, he meets a number of colorful, and often puzzling, characters. Experience a night of magic and wonder the entire family will enjoy with imaginative designer Jacob A. Climer's new production of The Little Prince.
---
Cast Reunion
---
Online Learning Materials
Enhance your experience of watching The Little Prince with these online learning materials:
Synopsis Director's Notes Online Learning Course Antoine de Saint-Exupéry's BioSETS THAT TELL A STORYPre-Opera Lecture (Part 1)Pre-Opera Lecture (Part 2)
---
Online Learning for Families
Comic Strip Meet the CharacterS Fun Facts
---
Media Coverage from Original Production
Utah Arts Review: Utah Opera readies a grand welcome for "The Little Prince"
Deseret News: Waiting for a 'Little Prince'
Salt Lake Tribune: This 11-year-old is taking on the largest role ever held by a child at Utah Opera, as his Madeleine Choir School classmates join him in 'The Little Prince'
KUTV: Utah Opera's new production of The Little Prince
Utah Stories: Get Captivated at Utah Opera's The Little Prince
Utah Stories: Utah Opera's The Little Prince
Front Row Reviewers: Utah Opera's The Little Prince is Filled with Wonder and Delight
Utah Theatre Bloggers: Utah Opera's The Little Prince is a Prince of a Production