27 Apr 2018
Opera vs. Operetta vs. Musical?
by Anthony Buck
(Updated January 2023)
Opera singers and opera lovers will recognize this conversation:
You – "I sing/love opera."
Your friend – "I love opera too!  Phantom of the Opera is my fave!"
You – (Slapping your forehead)
To the great disappointment of many, Andrew Lloyd Webber's The Phantom of the Opera is a musical, not an opera.  So why do we keep having this conversation that makes us slap our foreheads so hard?  The easy answer is "because Phantom  fans just don't know what they're talking about." (That's what my snobbier friends say.)  But that's a serious over-simplification (and unnecessarily disrespectful).  
The real answer has much more to do with the complexity of categorizing musical and dramatic forms. As we'll see, there are no hard and fast rules about the qualifications for operas, operettas, and musicals, but let's look at what "public opinion" generally holds for them side by side:
Opera vs. Operetta vs. Musical?
| | | | |
| --- | --- | --- | --- |
|   | Musicals | Operas | Operetta |
| Vocal Style | Popular | Classical | Classical |
| Orchestration | Includes popular instruments | Traditional orchestra | Traditional orchestra |
| Dialogue | Yep, lots. | Nope, never. | Almost always. |
| Dances | Plenty | Occasionally | Yes! |
| Casting | 2 romantic couples: 1 lead, 1 comic. | Usually, only 1 romantic couple. | Light and amusing (sometimes romantic) characters that are satirical and witty. |
| Length | Between 2-3 hours. | Anywhere from 3 to 5 hours. | 90 minutes to 2 hours. |
Phantom meets many of a musical's criteria: popular vocal styles, musical instrumentation (synthesizers and trap-set), and some spoken dialogue. But it also has some classical vocal styles and doesn't have extended dance sequences or the lead couple/comic couple structure.  So with three opera boxes checked off and three musical boxes checked off, it might seem kind of opera-ish to some. But to others, it is not.
Singspiel, Opéra-Comique, Operetta: What's The Difference?
Is Phantom an anomaly? The only piece with kind-of-confusing categorization?  Not hardly. Let's look at Mozart's Die Zauberflöte (The Magic Flute).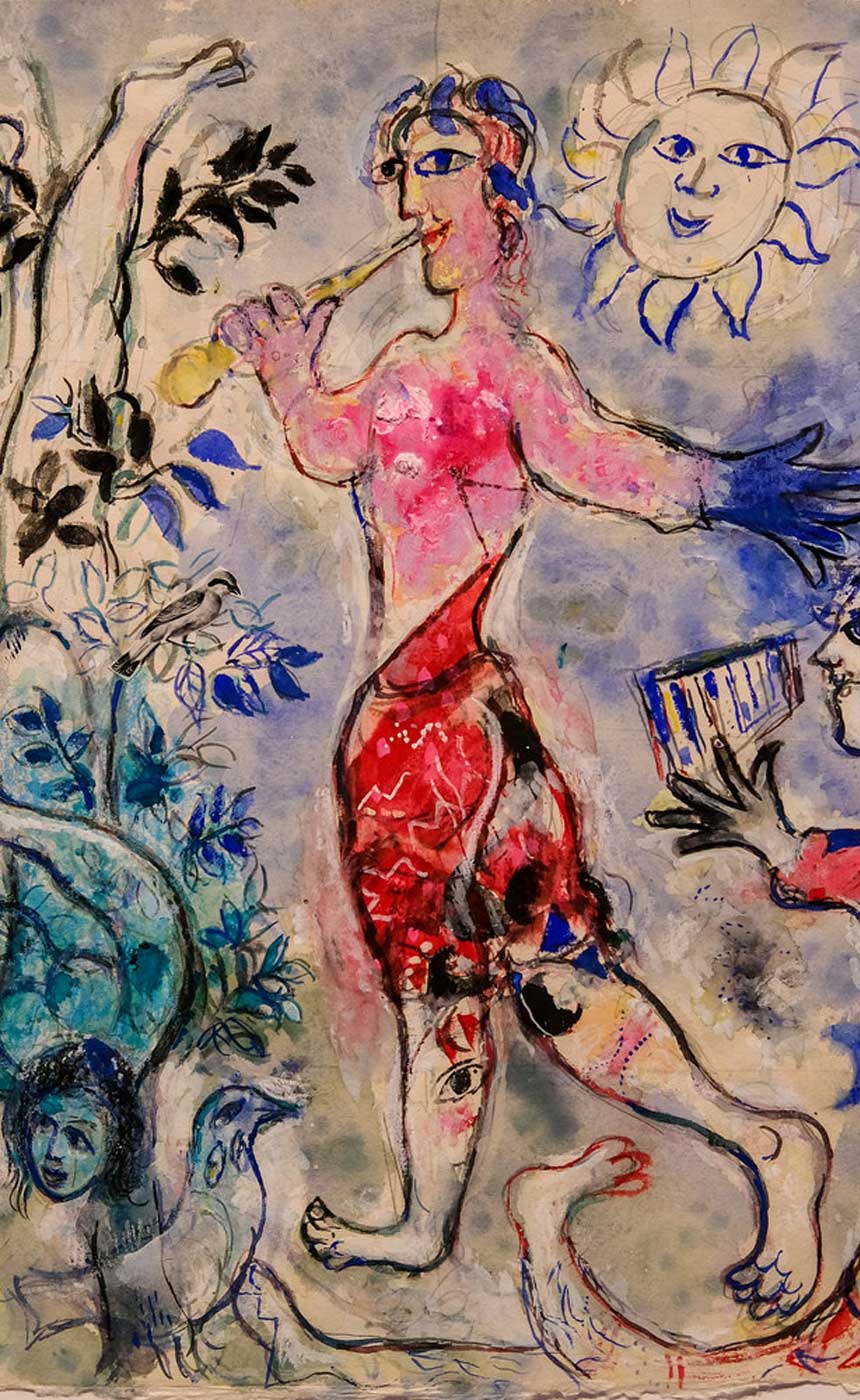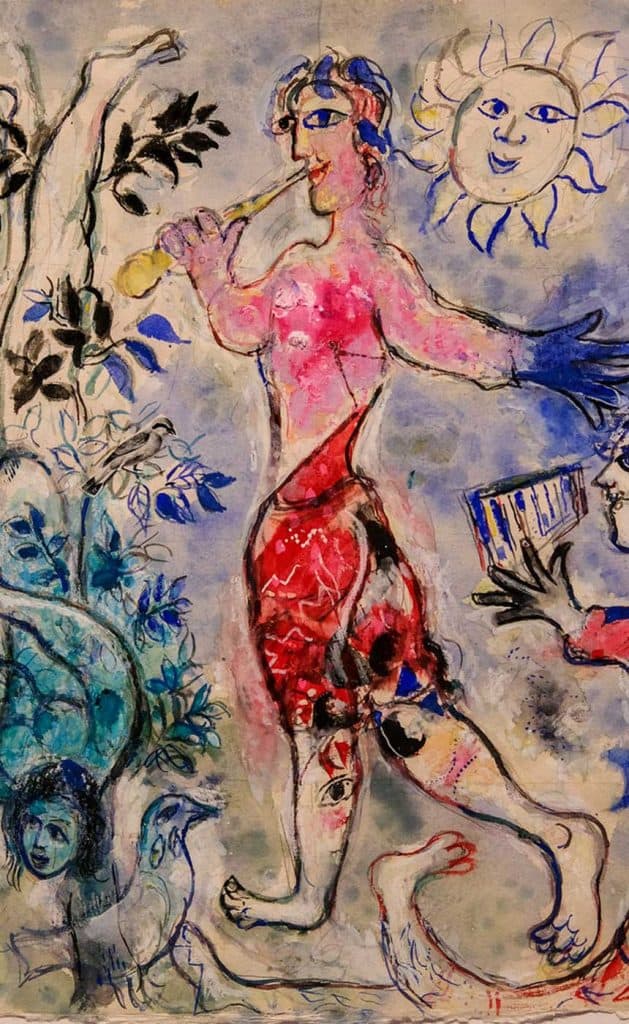 Does it have more operatic qualifications or musical theatre qualifications?
Popular vocal stylings? Yes. The role of Papageno was written for a theatrical comedian/impresario, not an operatic singer. His "arias" are strophic ditties written in the style of folk songs. Of course, there's plenty of classical vocal style too.

Popular orchestration? Nope. It's pretty standard classical.

Dialogue? Yep. There are plenty of extended dialogue sequences.

Dance sequences? One: Monostatos' dance with the enslaved people in Act I.

A lead romantic couple and a romantic comic couple? Sure enough.  Tamino and Pamina are not comic, but Papageno and Papagena sure are.
Magic Flute must be a musical!  Yet you won't find a single musical theatre group producing this piece – it is the exclusive domain of the opera world. Utah Opera produced it in 2019 (and did in 2013, 2006, and 1987), as have opera companies worldwide, including The Met. So what makes this opera audience favorite an opera?  Well, technically, it's not. It's a Singspiel (a German word that translates roughly to "Sung Play").
 A Singspiel might look an awful lot like a musical on paper, but to modern listeners, it doesn't sound much like a musical.  Take out the dialogue, and it sounds pretty much like an opera.  The predominantly classical vocal style, the classical orchestrations, and the lack of modern pop forms dwarf the musical theatre elements to place this work as one of the quintessential operas, despite its shaky pedigree.
How about a few more? Mozart's Die Entführung aus dem Serail (The Abduction from the Seraglio) is another of his Singspiels that has entered the operatic canon. (Utah Opera produced it in 2014, and The Met last saw it in 2016.)  Audience favorite Carmen contains enough dialogue and popular musical forms that it wasn't considered a full-fledged opera when it débuted.  It had the "lesser" title opéra-comique.  But no one debates Carmen's operatic standing now. (Utah Opera last put it up in 2021, and The Met did it in 2018.)
That brings us to the "opera" at hand – Die Fledermaus.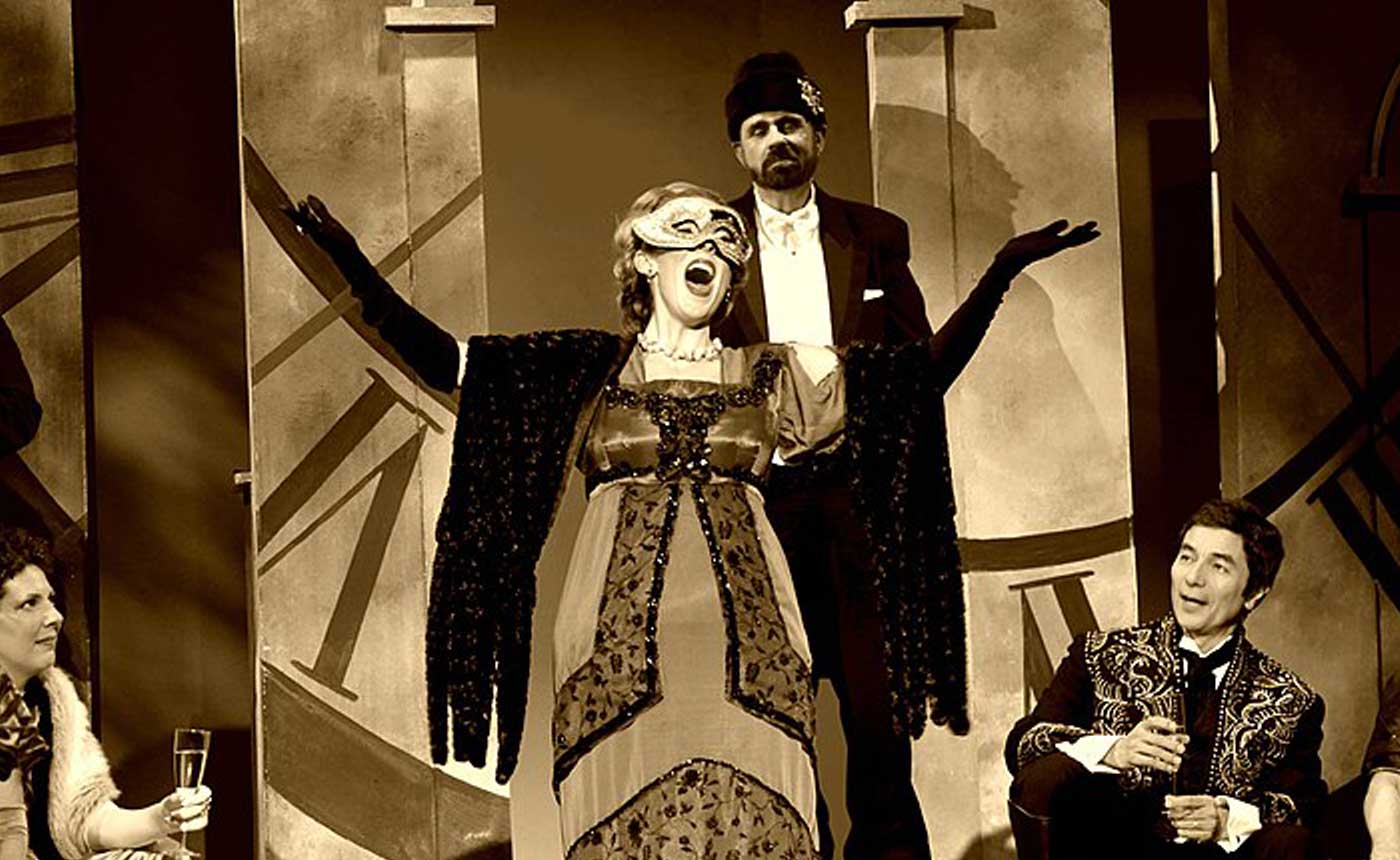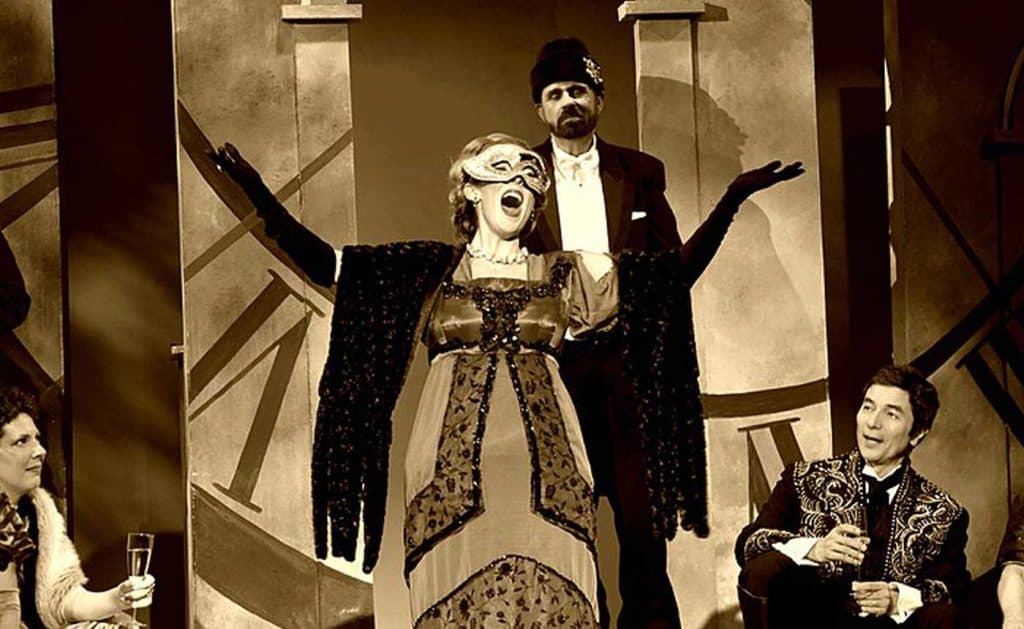 So once again, it's opera vs. operetta vs. musical! Which is Fledermaus?
Popular musical forms – Check! Strophic songs and drinking songs are aplenty here.

Popular music orchestration – Nope. This is a pretty standard opera orchestra.

Dialogue – Check! Plenty of that.

"Lead couple" and "comic" couple – Well… it's hard to say. For sure, there's a leading soprano and a comic soprano.  Whether there's truly a "lead" man for the lead lady and a "comic" for the second lady is debatable.  But I'm going to say it qualifies. (Without an exclamation mark.)

Extended dance sequences – Check! It's written by the Waltz King, for crying out loud!
This is not looking good for an opera classification for Fledermaus. Yet Utah Opera did it in 1983, 1989, 2003, and 2018, and The Met's last go-around with it was in 2016.  Fledermaus is neither musical nor opera.  It's an operetta, yet another term for things that don't fit the opera mold but that people want to see and hear on the operatic stage from time to time.  It looks a heck of a lot like a Singspiel or an opéra-comique, or even a modern musical, but the title is spelled and pronounced differently.
Simply put, an operetta is also a short opera with a humorous theme. Like operas, operettas are performed in many languages. Still, some of the most famous operettas, like Gilbert and Sullivan's H.M.S. Pinafore (1878), The Pirates of Penzance (1879), and The Mikado (1885), are written in and most commonly performed entirely in English. (Of course, Gilbert and Sullivan's works have since been translated into and performed in various languages.)
Broadway, Off-Broadway, or Opera House?
So, how exactly do we decide if a piece belongs on the musical theatre stage or the operatic stage? One of musical theatre's reigning royalty, the late Stephen Sondheim, said this on the subject:
Essentially, the difference, I think, is in the expectation of the audience. Obviously, there are differences in terms of performers and how they approach singing as an art form. But primarily an opera is something done in an opera house in front of an opera audience. And a … musical … is something done in either a Broadway or Off-Broadway theater, in front of that kind of audience. (Here's a link to the whole interview with Ned Rorem.)
Utah Opera did Man of La Mancha (which meets all the traditions of a musical) last season and followed it up immediately with the unquestionably operatic Lucia di Lammermoor and then The Long Walk, which included electric guitars in the orchestra. Can all these genres live side-by-side and even share the same space sometimes?  Of course, they can!  We welcome into our canon of acceptable work whatever we like best. Whether you are a musical fan, an opera buff, or both – you'll love the drama you'll find at the Janet Quinney Lawson Capitol Theatre with the Utah Opera. Explore our wide variety of performances and join us soon!
Tags