12 Jan 2019
Rachel Portman & Nicholas Wright's The Little Prince
Preview the Opera
This complimentary streaming of The Little Prince is a gift to you. If you enjoy the presentation, please make a donation to support Utah Opera, a non-profit 501(c)3 organization. Your contribution will help sustain more great, live opera for audiences in the 2020-21 season and beyond. Thank you for your support.
Special Thanks To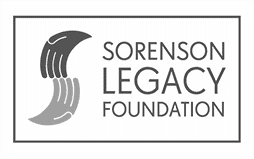 Recorded in January 2019 at the Janet Quinney Lawson Capitol Theatre in Salt Lake City, Utah.
Academy Award-winning composer Rachel Portman and librettist Nicholas Wright took Antoine de Saint-Exupéry's beloved story, The Little Prince, and turned it into a magical opera. The Little Prince follows a story narrated by a stranded pilot, performed by baritone Jared Bybee, who meets a young prince that has fallen to Earth from a tiny asteroid. As the Little Prince explores the Earth, he meets a number of colorful, and often puzzling, characters. Experience a night of magic and wonder the entire family will enjoy with imaginative designer Jacob A. Climer's new production of The Little Prince.
---
Cast Reunion
---
Online Learning Materials
Enhance your experience of watching The Little Prince with these online learning materials:
Synopsis Director's Notes Online Learning Course Antoine de Saint-Exupéry's BioSETS THAT TELL A STORYPre-Opera Lecture (Part 1)Pre-Opera Lecture (Part 2)
---
Online Learning for Families
Comic Strip Meet the CharacterS Fun Facts
---
Media Coverage from Original Production
Utah Arts Review: Utah Opera readies a grand welcome for "The Little Prince"
Deseret News: Waiting for a 'Little Prince'
Salt Lake Tribune: This 11-year-old is taking on the largest role ever held by a child at Utah Opera, as his Madeleine Choir School classmates join him in 'The Little Prince'
KUTV: Utah Opera's new production of The Little Prince
Utah Stories: Get Captivated at Utah Opera's The Little Prince
Utah Stories: Utah Opera's The Little Prince
Front Row Reviewers: Utah Opera's The Little Prince is Filled with Wonder and Delight
Utah Theatre Bloggers: Utah Opera's The Little Prince is a Prince of a Production